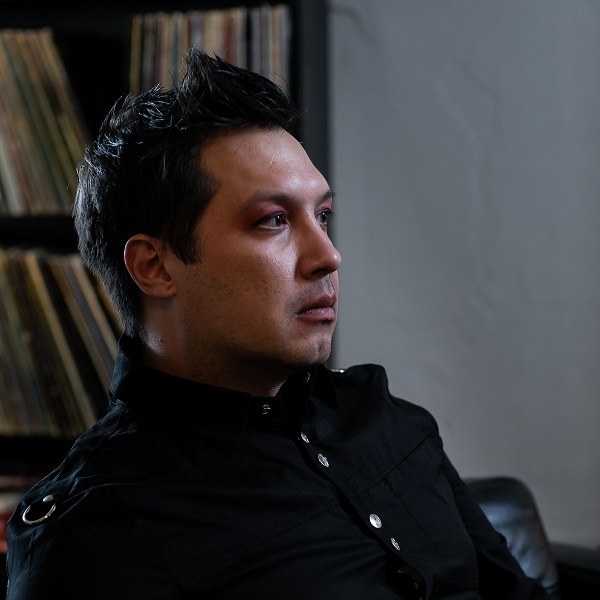 A yearning and dreamy success from Seven Layer Piano Cakes, "Gumdrops" consumes with its caressing synth tones and harmonious vocals. "It's about a romance that is bad for both sides, but too irresistible to break off," Justin Hoyt, aka Seven Layer Piano Cakes, says about the track. Whereas previously featured tracks "Remy" and "Endgame" exuded a more rock-fronted sound, "Gumdrops" excels in a more romantic pop-friendly glow, in the vein of Depeche Mode and Pet Shop Boys.
Also citing Twin Peaks, Beach House, and The Beach Boys as influences on the track, Hoyt serves up a melodic charmer in "Gumdrops." The quaint beginnings expand from a slight, bouncy synth. Subtle strings and percussive pit-pattering complement Hoyt's endearing lyrics, touting ample adoration. "Take me away, and just knock me off my feet," he sings during the sweeping chorus, enamoring alongside the strings' backing presence. A "not the one," bridge struts a darker tone, punctuated by sentiments exploring a concept of blissful ignorance within relationships.
"Gumdrops" is another success from Seven Layer Piano Cakes, showing success in both the realms of rock and pop in the past few months.
—
This track and others featured this month can be streamed on the updating Obscure Sound's 'Best of June 2022' Spotify playlist.