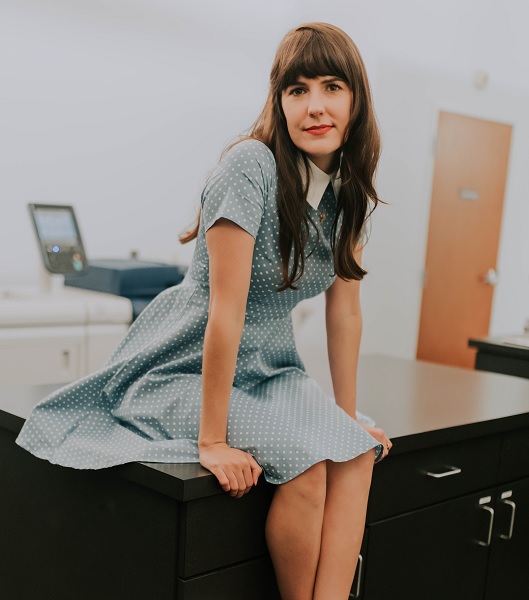 Strutting through the Lone Star State with shimmering boots, KellyMarie dazzles her listeners with her latest single "Exit 17." The Texas native emerges with an indie-pop flavor that is grabbing fellow music lovers by the heart down the entire highway. The melody is affectionate in her effortless vocal ability to alter tempo throughout the song, a flawless steadiness between lipstick prints on that certain someone's cheek and playing cat and mouse.
This track reminds me of Mazzy Star's "Fade Into You." With a dreamy pattern and hazy, captivating pitch, KellyMarie delivers in her latest track. The radiant yet amplified acoustical play implemented throughout leaves the audience hovering, ironically "they started falling." And much like on a long, sweltering August night, this is a perfect tune to play sitting in the passenger seat, periwinkle toes and all whilst glistening rain taps on the windshield. Whether you are in the nation's music capital, driving down Exit-17 alongside a lover or a best friend or both, be sure to check out KellyMarie's latest creation; this young star is on the way.
The track was inspired by "Jim and Pam's proposal from The Office," and precedes KellyMarie's full-length album debut, releasing on August 5th.
—
This track and others featured this month can be streamed on the updating Obscure Sound's 'Best of July 2022' Spotify playlist.