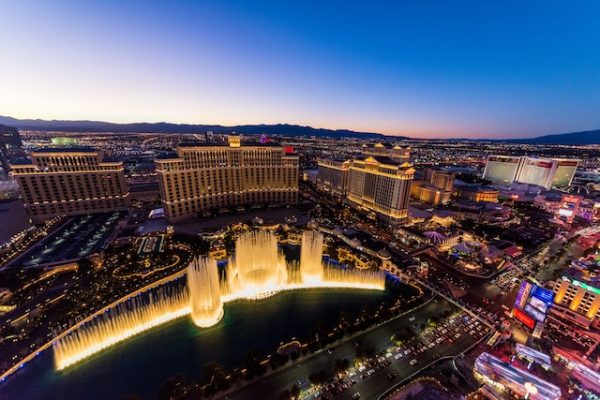 Peanut butter and jelly, Batman and Robin, live music and gambling – some things just go hand in hand. Whether it's in music videos, movies or in real life, venues for gaming, drinking and partying have a unique atmosphere that lends itself to great music experiences. Nothing proves this like the extravagant performances being put on daily at casinos across the US. While most residencies were previously held by legacy acts, pop artists at the height of their careers have started booking longer runs as well – and casino performances have never been bigger or better than they are now.
If you're looking for the best places to scratch your gambling itch and have once-in-a-lifetime live experiences at, this article is for you. Below, we'll take you on a tour of some of the best music venues of the country's top gambling cities.
Caesars Palace – Las Vegas
When it comes to Las Vegas residencies, this is probably one of the most iconic venues to host them. Over the years, the luxury hotel and casino has seen performances by Frank Sinatra, Ella Fitzgerald, Tina Turner, Judy Garland, Janet Jackson and many more. Their main entertainment venue, The Colosseum, is known as the Home of the Greatest Entertainers in the World – and after residencies by Elton John, Mariah Carey, Cher and Celine Dion, the theater certainly earned it. This year, they're finishing out strong with a residency by Adele, starting in November. So, if you're lucky enough to snag tickets, it doesn't get bigger than a concert at Caesars Palace.
Of course, there's much more to Caesars Palace than performances. As a guest, you get to spend the night in luxurious rooms and take in the grand, Roman-inspired architecture. Also make sure to visit as many of their authentic Chinese restaurants as you can – and test your gambling skills in a game of Pai Gow poker, Spanish 21 or baccarat.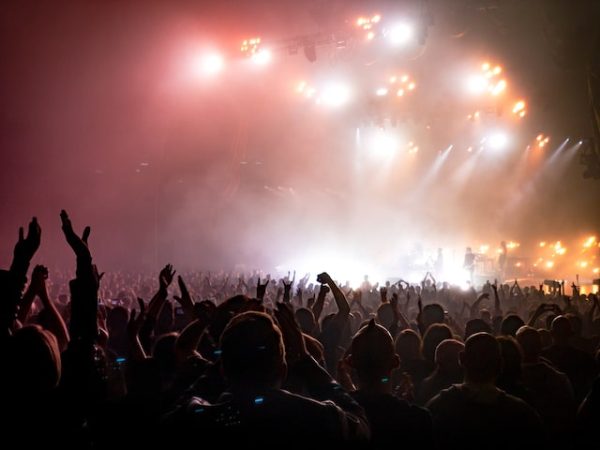 Resorts Casino Hotel – Atlantic City
Yes, the Strip is great. But let's not forget that there's a whole world of casinos outside of Las Vegas as well. Atlantic City in New Jersey is known as "America's Playground" and regarded as the second best US city for gambling. Back in the 1920s, Atlantic City was where you'd go for a fun night out of gambling and entertainment – and in 1978, Resorts Casino Hotel opened as the country's first legal casino outside of Nevada. Today, it hosts both intimate live shows to be enjoyed with a glass of wine as well as bigger headline shows and DJs.
Resorts Casino Hotel also offers a wide variety of other types of entertainment. You can play anything from slots to table games like blackjack, craps, roulette and three card poker – so make sure to get in some practice before you visit. The easiest way to do this is to find a quality online casino offering the games you want to play. If you need a guide, https://www.njcasino.com/ is a great resource to help you find the best, most trustworthy online casinos in New Jersey. Whether you want to try your hand at video poker or get the feel of how slot machines work, you have every type of casino game at your fingertips.
Resorts World – Las Vegas
Of course, we had to add at least one more Las Vegas venue. While this one by no means has the history of Caesars Palace, it makes up for it with a newly built, state-of-the-art concert venue – and some seriously high-profile bookings. For example, Katy Perry is currently in the middle of her residency, "Play", which will be followed by shows by Enrique Iglesias, Travis Scott, and DJ Snake and a residency by legend Celine Dion.
When it comes to gambling, Resorts World can definitely also keep up with its older competitors. Their 117,000 square feet casino floor offers hours of gaming fun – and if you want a more exclusive experience, they also offer a private casino in All? Lounge.