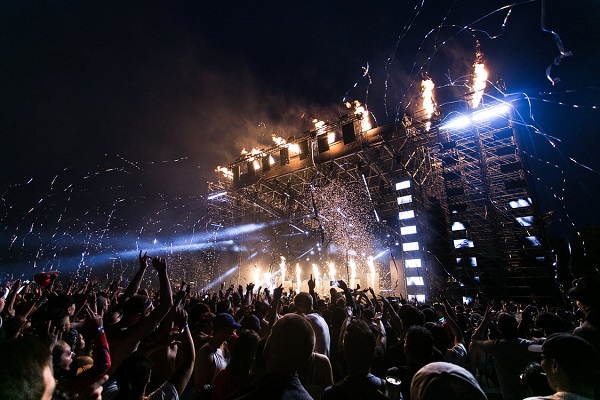 Music festivals worldwide bring together people of all ages, religions, and cultures every year. While some festivals focus on a specific genre of music, others are more eclectic, offering a little of something for everyone. 
Throughout the decades, music festivals have helped shape culture and have now become an essential part of the fabric of society.
The History of Music Festivals and Their Impact Today
Music festivals have been around for centuries, with some of the earliest dating back to the Middle Ages. Today, they remain a popular way to experience music and culture, with new ones popping up every year, much like music PR services.
Festivals offer a unique way to experience music, often bringing together various genres and artists in one place. They can also be a breeding ground for new talent, with many unsigned artists using festivals as a platform to showcase their music.
Beyond the music, festivals are an excellent opportunity to immerse yourself in a culture. There's always something new to discover, from the food and drink to the art and fashion on display.
With so much to offer, it's no wonder music festivals continue to be popular year after year. Whether you're a seasoned festival-goer or looking to dip your toe into the world of live music, there's no doubt that festivals have made a cultural impact on you. 
Music Festival's Influence on Video Games
Oddly enough, video games and music festivals have a lot in common. They're both immersive experiences that can transport you to another world; they both have dedicated followings of passionate fans; and they both have the power to shape culture.
That's why it's no surprise that music festivals significantly impact the world of video games. Of course, each development studio has a different vision for incorporating festivals into their games. 
Some have interpreted music festivals through musical slot games. As a homage to the Glastonbury festival, developers featured classic rock acts like ZZ Top and Motörhead to get players excited for the festival. Each game has a hard rock design and unique gaming features tailored to each fan's tastes. 
On the other hand, sandbox games like Festival Tycoon are also making waves with fans. Playing this open-world game might be a valuable tool for anyone planning to organise their own music festival. It lets you create, design, and manage the festival, including making it to big-name publications, handling mosh pits, and keeping the Portaloos immaculate. 
Finally, as VR becomes more commonplace, developers are working on making virtual festivals so people can also enjoy the social element they love from their own home. There are lots of exciting developments lined up for gaming and festivals in the future.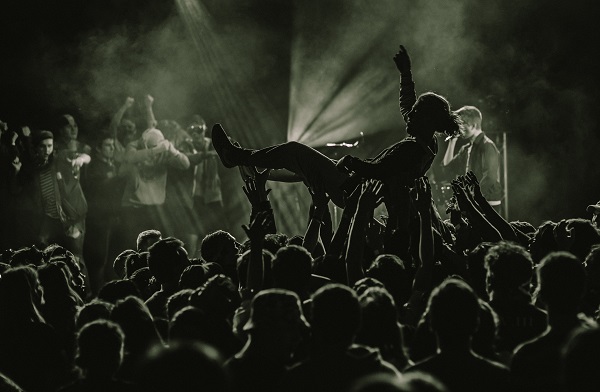 Music Festival's Influence on Films
We all know that films are often inspired by music, with many soundtracks becoming iconic in their own right. 
It's no secret that Woodstock was one of the most influential music festivals of all time, and it also had a lasting impact on film. The documentary about the event, Woodstock, was released in 1970 and won an Academy Award. The film Festival Express was also released in 1970 and documented the Grateful Dead's cross-Canada train tour, including several music festival stops.
The Coachella Valley Music and Arts Festival has been making waves in the film world. The concert film Coachella: 20 Years In The Desert was released in 2016 to critical acclaim. The film chronicles the festival's history and features performances by some of its most iconic acts, including Eminem, Dr Dre, Snoop Dogg, and Tupac Shakur (who was resurrected as a hologram for his performance!).
Of course, there are also the classics like Wayne's World 2, where Wayne and Garth are visited by Jim Morrison's ghost and told to perform at what the guys dub "Waynestock." It's a festival-goer favourite and full of laughs. 
Music Festival's Influence on Musicians
Music festivals have long influenced musicians. Festivals provide a unique opportunity for musicians to connect with their fans and other artists in a creative and collaborative environment. 
While festivals have always been a place for music lovers to congregate and enjoy live performances, they have become increasingly important for developing new artists and assisting the evolution of existing ones.
Festivals offer a stage for up-and-coming musicians to showcase their talent and build a following. They also allow established artists to experiment with new sounds and styles and reach new audiences.
In addition, festivals are often a breeding ground for new musical collaborations, as artists from different genres come together to create unique soundscapes. For example, Arcade Fire rose to prominence after performing at Lollapalooza in 2005, while Kendrick Lamar's career took off after he delivered a breakout performance at Coachella in 2012.