Luke Sweeney – "Indian Radio Values"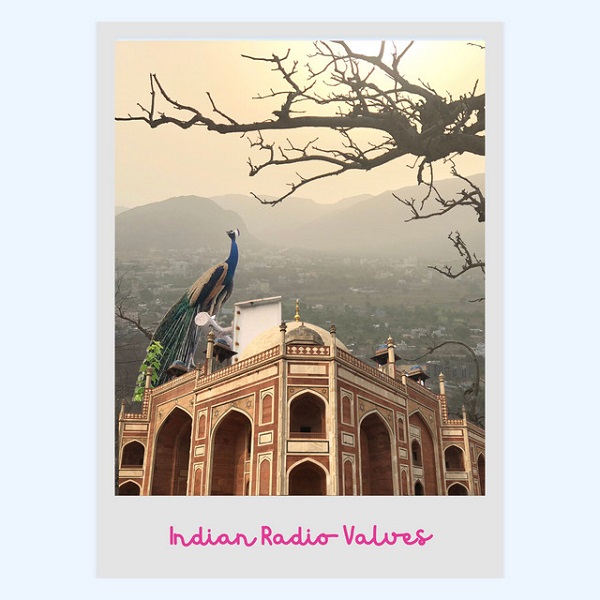 "Indian Radio Values" is a new track from Luke Sweeney, providing a further look into his forthcoming album Rishi, out on 11/11. Enamoring already with the album's title track and the moving single "Princess of the Pearl Palace," "Indian Radio Values" reveals a more understated, atmospheric yearning with deliciously sharp tonal contrasts between verses and chorus.
"What am I supposed to do, baby, what am I supposed to say?" Sweeney asks amidst bouncy synths that gradually escalate. "I don't speak your language, your love's so far away." Frolicking, island-set guitar tones and balmier synths entrance during the hooky mid-point shift, falling gracefully into the verses' comparatively lethargic engrossment thereafter. The dazed verses and hook's excitable perk contrast with beautiful, memorable qualities. I'm reminded fondly of Squeeze, within the chorus. A smooth saxophone closes this stellar track with a sophisticated, atmospheric captivation. "Indian Radio Values" continues to amp up my anticipation for Rishi on 11/11.
Sweeney elaborates on the track's creative inspirations:
"Traveling through India is like swimming through a thick soup of spiritual energy — there is a different gravity for the soul there. On our way to the holy city of Pushkar, I heard a song come across the car radio and recorded a tiny snip of it. That night I awoke to a song playing in my head (still a common practice for me). It was foreign, but familiar — like a signal from a distant forgotten satellite launched long ago. I stayed up for an hour transcribing the music into a very crude demo and left the rest to be sorted out later. Once Roberto and I started constructing a tune out of the rough blueprint, the little voicemail from that car radio inspired the chorus. Then the words flowed out as if transmitted from that same distant satellite. This song is me navigating through the material plane — still searching, still hurting — on my way to a more meaningful spiritual connection with the people and planet I love."
—
This track and others featured this month can be streamed on the updating Obscure Sound's 'Best of October 2022' Spotify playlist.