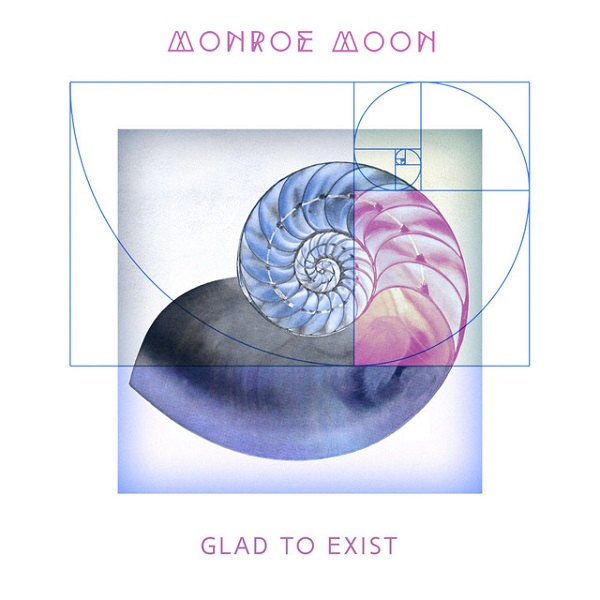 Grand Rapids-based pop duo Monroe Moon unveil a hypnotic, meditative pop sound on "Glad To Exist." "I exist for you, you exist for me," the vocals repeat amidst a hypnotic vocal backing, mellow organs, and twangy guitar theatrics. The "we see infinity," sequence finds soaring guitars accompany the lush vocals with replay-inducing appeal, also bolstered by the subsequent prancing synth work. "Glad to Exist" is another winner from the duo.
Previously impressing with the track "WAR," Monroe Moon comprises Bunny Monroe and Theo Malkin. Theo, originally from Stoke-on-Trent, England, plays guitar. Bunny, a Michigan native, is singer, songwriter, and keys player.
Bunny wrote the track after a deep meditation turned into a dream.
"I was meditating that I was on a crowded city street," Bunny says. "People walking, talking, going about their individual ways. I began to say inside my head as I looked upon the passing faces, the mantra 'I am you, you are me. I love you.'"
"I continued for quite some time when I suddenly fell through the ground, into a dream, into the ocean, to the very dark bottom and came up the other side inside a giant lotus, partially submerged. I could only see out past the petals enough to know I was not alone but surrounded by other lotuses, all occupied like mine."
"Glad To Exist" was recorded at Virtue & Vice Studios in Williamsburg, NY with Freshly Baked Studios producer Alex Almgren.
—
This and other tracks featured this month can be streamed on the updating Obscure Sound's 'Best of October 2022' Spotify playlist.