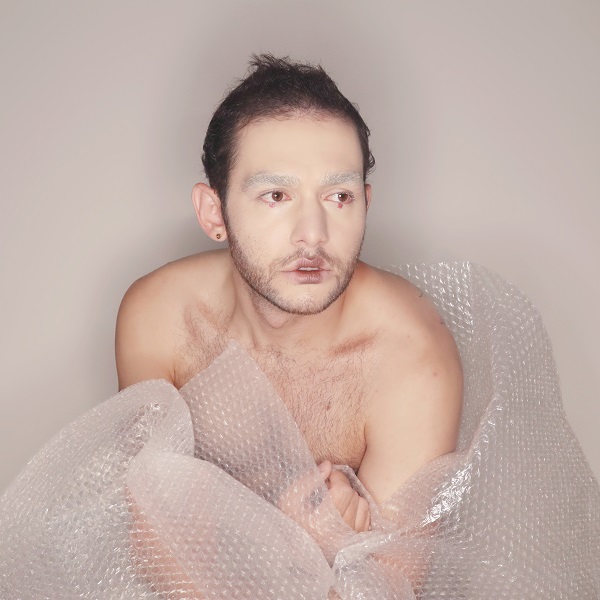 A spirited electro-pop single from Toronto-based artist Yan Simon, "Living in the Night" plays with an exuberantly melodic charm, reminiscent of Erasure. The track follows up Yan's previous single, the love song "Hey Boy."
"I wrote 'Living in the Night' in a moment of true loneliness," Yan says. "I sat by my piano on a Friday night and reflected on how I often feel like an actor on stage who's trying to hide what's really going on behind the curtain. Writing this song was like pulling that curtain away."
The track's initial lyrics convey a sense of looming uncertainty, referencing curtains being closed and interpersonal strife. The charismatic vocal tone builds enjoyably to a burst of guitar distortion, exuding a momentary rock-friendly charm into the ensuing continued synth-pop flair. There's a variety of engaging twists and turns in the first minute alone.
The soaring bridge, approaching the two-minute turn, plays with exhilarating qualities in its build to the "man upstairs," reprisal. The colorful, chirpy synths and vocal passion make for an engaging sound throughout, and especially in this sequence. "Living in the Night" is a bright, hook-filled piece of synth-pop that emphasizes Yan Simon's vocal and songwriting talents.
The track's cover art pays homage, as well. "Since I was 14 I've looked up to and was inspired by artists like Lady Gaga and David Bowie, who masterfully conveyed their messages using the art of the avant-garde," Yan says. "This record and the cover are inspired by the contrast of superficial vs. buried, the shell vs. the pearl, the 'I' I'm aware of vs. 'the man upstairs'."
—
This track and others featured this month can be streamed on the updating Obscure Sound's 'Best of October 2022' Spotify playlist.