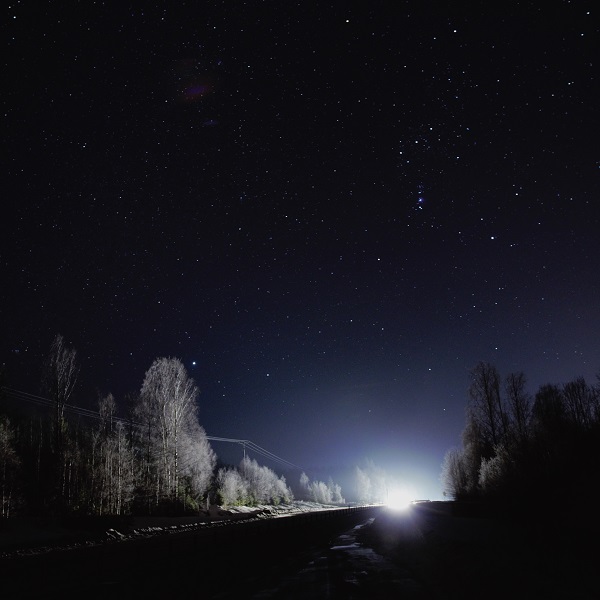 Joshua Woo's debut EP, Beyond The Glass, fulfills the heavy expectations set by prior tracks like "Future Tripping" and "Sunflower Seeds." Past singles spanned from the hooky psych-pop euphoria of "Sunflower Seeds" to the quainter and emotive "anxiety ballad for overthinkers" in "Future Tripping." Beyond The Glass delivers similarly dynamic quality throughout.
Described as "a story of self acceptance," Beyond The Glass is a stellar collection of songs from the London-based artist. The title track kicks things off well, with a suave dreamy rock composure led by crisp guitar jangles and lush vocal caressing. The versatility of "Sunflower Seeds" and "Future Tripping" impress further, with the folk-ready "Without The Fear" and hypnotic synth-pop gem "10-2-1" following. The Beyond The Glass EP continues to emphasize Woo's supremely melodic songwriting and dreamy, atmospheric sentiments.
Per the artist, the EP title is "a metaphor for discovering a part of yourself where you feel free. The whole EP is an adventure to find this place."
"It wasn't my intention initially to collect these songs into an EP," Woo explains. "I was just releasing singles with no ambition to do a longer work. However I played all the songs together in this particular order and it became apparent to me the songs told a whole different story together than they did when they were apart."
Stream the EP:
—
The EP's title track and other tracks featured this month can be streamed on the updating Obscure Sound's 'Best of December 2022' Spotify playlist.