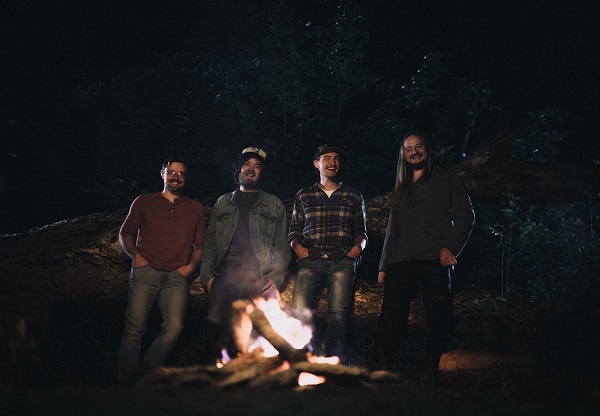 Campfire Stories is a rousing folk-pop EP from TopHouse, a four-piece from Western Montana. The band has been rising steadily in the past year, with their first three singles from the EP drawing praise and 300k+ streams, helping result in a show slot at the Sundance Film Festival this month. A tour is also in the works, from New York and back to Nashville.
When listening to the EP, it's easy to understand the band's ascent. Opener "Drive Back Home" wastes no time in showcasing the band's approachable, dynamic folk sound. The first minute alone shows string-laden fury amidst brisk guitar work, traversing into a lush piano-touched folk sound as the vocals emerge. The EP touts a stirring sound full of tonal variety, so it's an apt choice to make this the opener, which is further apparent upon the track's soaring title-touting hook.
"The Mountain Song" is another standout, whose ascending chorus asks "why do people climb mountains?" as pulsing strings and dexterous guitars surround a spirited vocal lead. A percussive kick complements the subsequent strings, with the vocals exulting "and then came the sunshine!" as the vibrant instrumentation accompanies. A vibrant and moving effort, "The Mountain Song" holds ample appeal throughout.
The closing "Change" captivates with its shifts between solemn folk and anthemic outpouring, admitting "I don't wanna feel like a stranger anymore," amidst heart-tugging strings. It's a fitting closer to an EP full of power and folk-pop fervency.
Stream the EP:
—
"The Mountain Song" and other tracks featured this month can be streamed on the updating Obscure Sound's 'Best of January 2023' Spotify playlist.