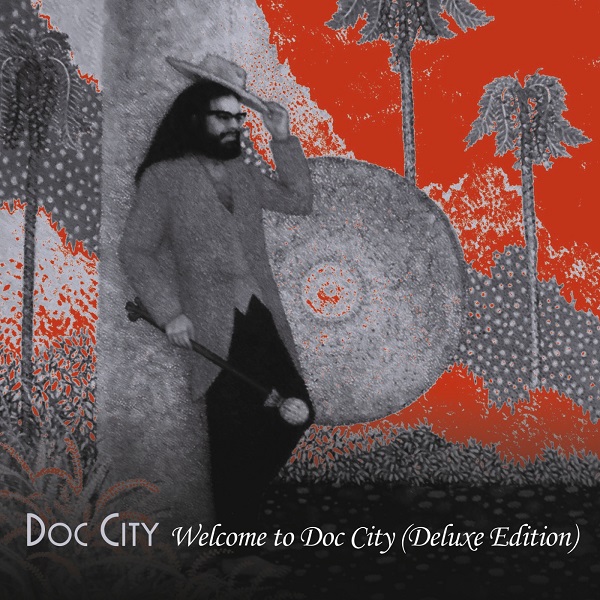 The soulful, powerful Welcome to Doc City (Deluxe Edition) is the new album from Doc City. The project represents the musical alias of Clarence Taylor, MD, who in addition to being a renowned medical doctor is also the son of a Baptist minister, growing up on gospel music and spiritual songwriting. Clarence got his start with music at age 15, playing in clubs and venues for several bands in the DC and Virginia areas. From the '90s to today, Clarence's music has stirred with soulful glimpses into the human soul.
The opening "What Love Is" compels with its soulful adoring, reflecting on the power of unconditional love. Various vocals, brassy suaveness, and glistening keys converge for a sensual and impactful production. The rainy-day touches of jazz and warming soul make for a riveting sound, kicking off the album in stellar form, with the softer ballad "When You Are Near" following.
In the perkier spectrum, "Did You Choose?" intrigues with a funky, cinematic sound with psychedelically jazzy piano work and smoky vocals. Glistening keys add some '80s nostalgia, particularly when rounding the two-minute mark amidst spoken-word vocal maneuvering.
Another highlight, "No Goodbyes" develops from solemn, lounge-friendly piano emphasis into a yearning vocal power, expressing "there's a place in my heart just for you," while also lamenting the temporal passing of a love that once burnt with passion. Welcome to Doc City (Deluxe Edition) is abundant with emotive, tasteful productions like these, adding another success to Doc City's impressive career.
Stream the album:
—
"What Love Is" and other tracks featured this month can be streamed on the updating Obscure Sound's 'Best of February 2023' Spotify playlist.