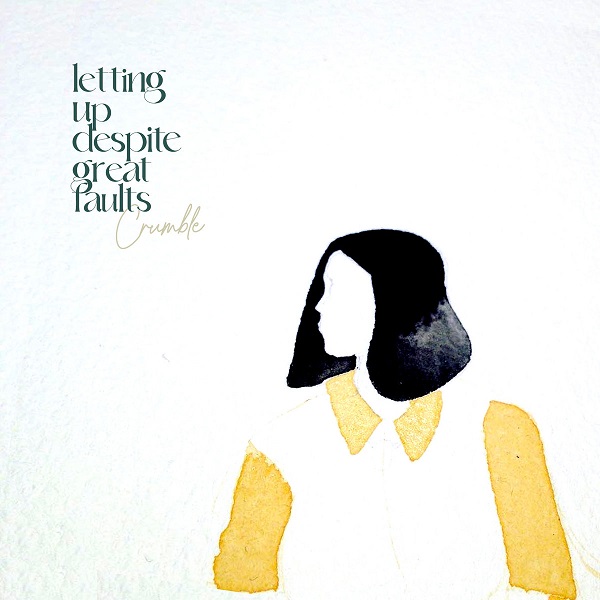 Letting Up Despite Great Faults continue to deliver a dreamily captivating rock sound with "Halfway Crooks," the band's first foray in 2023, following last year's album, IV. Impressing previously with gems like "Gemini" and "Corners Pressed," Letting Up Despite Great Faults will release the Crumble EP on April 3rd. "Halfway Crooks" serves as the EP's closing track.
The Austin-based band derived the track name from the Mobb Deep track "Shook Ones Part II" — specifically, the chorus' line "'Cause ain't no such things as halfway crooks." The band explains: "Here, the metaphor extends to relationships and how they can only really exist with full commitment."
Annah Fisette's serenely enveloping vocal lead emerges alongside flickering guitars and slight buzzing synths, remarking "I've been dreading the next part." A wave of gorgeous guitars complements the stirring vocal expansion: "Are we halfway crooks, sugarcoat my looks." Another textured, melodic success with shoegaze and dream-pop elements, "Halfway Crooks" is another feather in the caps of Letting Up Despite Great Faults.
—
This and other tracks featured this month can be streamed on the updating Obscure Sound's 'Best of February 2023' Spotify playlist.