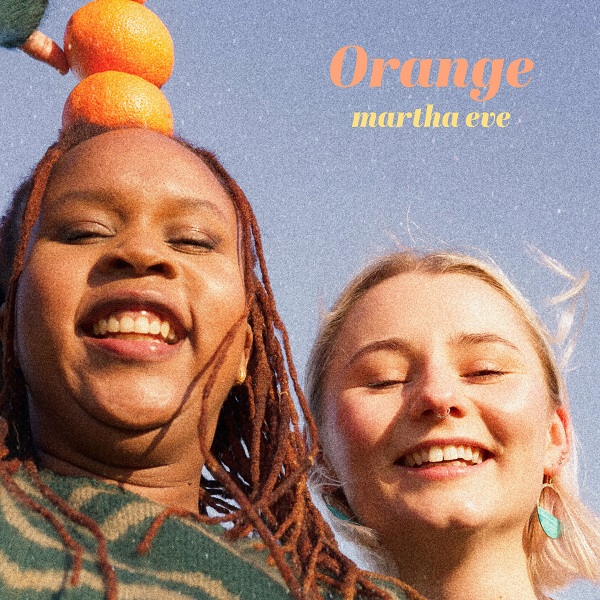 It's easy to get lost within "Orange," a calmly adoring track from Brighton-based artist Martha Eve. Impressing previously with the tracks "Cold" and "Pale Faced Moon," Martha Eve puts forth a dreamy embrace with "Orange." Gentle keys and warming bass pulses excel into the vocals, describing a fate of bliss: "You make me feel like I'm running on a beachside."
In capturing the feeling of being with someone great, "Orange" mesmerizes with its soft, meditative aesthetic. The comparative analogies, from gorgeous beachside jaunts to flying high in the sky, resonate strongly — especially with the lush background vocal additions from Gabrielle Gacheru. Upbeat yet calming, "Orange" is another memorable success from Martha Eve, who elaborates further on the track below:
"This is a song about love, all kinds of love we're lucky enough to experience. It's for all the people in your life that make you smile. A summer song released a little too early, a reminder that the sun is coming, and warm evenings drinking cider on the beach are just around the corner. After meeting my wonderful band in October 2021, one of the first things we did was write this song. The rehearsal-like production takes me back to the joy I feel working with my friends, jamming, and creating music because we love it. It's called orange because it's warm, like the sun, it's happy, it's calm."
—
This and other tracks featured this month can be streamed on the updating Obscure Sound's 'Best of April 2023' Spotify playlist.
We discovered this release via MusoSoup. The submitter accepted our content-based offer, which included financial compensation for our time writing, editing, and publishing this article.