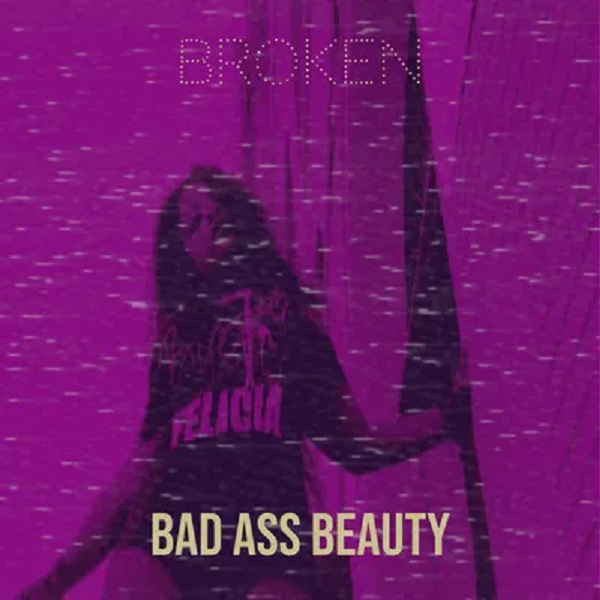 "Broken" is the third single from Bad Ass Beauty, impressing prior with "Me" and "4 Horsemen." A heavy rock sound consumes as the Los Angeles-based artist ferociously captures raw emotion via past heartache, depicting the manipulation, obsession, and controlling elements of toxic relationships.
Whirring synth effects enamor alongside the "I'm so broken," confession. Grimy, hard-rock guitars exude a dexterous charisma thereafter. A thunderous percussive presence is also evident, particularly as the vocals attain a higher-pitched mystique approaching the first minute — showing a riveting soundscape reminiscent of Yves Tumor's heaviest material.
The second half further compels, with bass-heavy bounces past the second minute excelling into the dynamic vocal layers, alternating between subdued suaveness and theatrical prog-rock fever. "Broken" is another impassioned success from Bad Ass Beauty.
Bad Ass Beauty elaborates further on the track:
This is the 3rd single release. What's this one all about? Don't ask me for any love/relationship advice. I have no clue what a decent, happy true love relationship is because I've never had one. Ever. Ask me about toxic, manipulative, obsessive, controlling, abusive relationships i can write a book. Maybe i will down the road…but for now… here's a song about all of them combined into one depressing 3 minute and 28 second tune. It's dark, its emo, its uncomfortable, its a little creepy…it's vocally disjointed and linear. It's exactly how i was feeling when i wrote it but also a love letter to what i will NEVER accept or allow in my life again.
—
This and other tracks featured this month can be streamed on the updating Obscure Sound's 'Best of May 2023' Spotify playlist.
We discovered this release via MusoSoup, as part of the artist's promotional campaign.