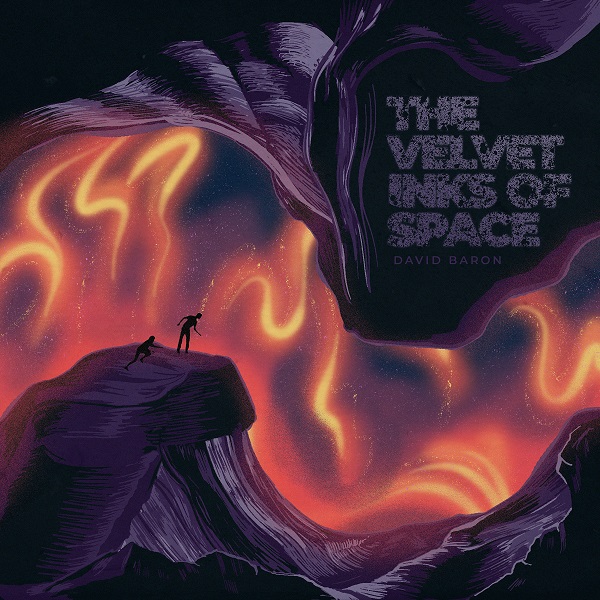 Woodstock-based artist David Baron conjures an enthralling classical-inspired sound on The Velvet Inks Of Space EP. The opening "Entanglement" stirs with its array of trickling piano and heart-tugging string arrangements, swelling in convergence with the wintry keys' perkiness. An elegant classical movement closes the effort with graceful precision, moving cohesively into the nighttime twinkling of "Jinhi Points To The Moon." Sounding like an eerie otherworldly lullaby, the track consumes in its intriguing mood and soundscape.
The EP's closing title track casts a somber feeling as brooding piano initially takes hold, moving to a melancholic progression approaching the one-minute turn. The track's finale sees an escalation of piano-driven intensity, before descending into a darkly impactful conclusion. The Velvet Inks Of Space is another showcase in mood and melody from Baron, who impressed earlier this year with the Some Infinities Are Larger Than Others EP.
Per the artist: "The album was designed for Star Gazing. One can look at the sky and slowly observe the moon and stars. The album also works for internal memory star-gazing: hazily recalling events from your life."
The Velvet Inks Of Space is released via Here & Now Recordings. You can find David on Twitter, Facebook, and Instagram.
—
"Entanglement" and other tracks featured this month can be streamed on the updating Obscure Sound's 'Best of July 2023' Spotify playlist.