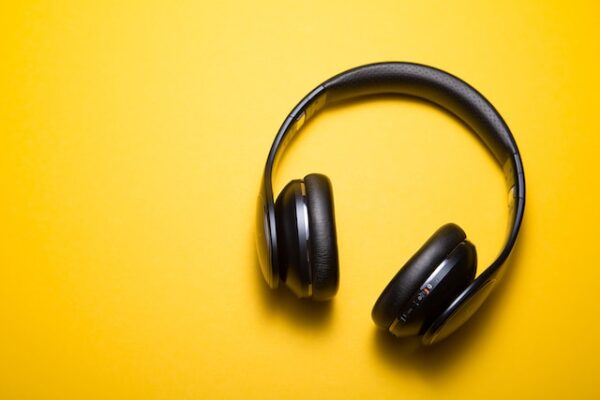 As a diehard music aficionado, you probably dream of listening to your favourite artists and albums in the most immersive way possible. Thanks to the advent of cutting-edge technology, we can now transform our homes into hubs of hyperreal audiovisual experiences. There's a plethora of gadgets and innovations out there that can elevate music, movies, and gaming experiences too to a whole new level. 
Forget about needing to crank up the volume on an outdated sound system or playing top video games on a low-res home PC monitor. In this article, we'll walk you through the essential bits of tech that are transforming home entertainment. 
Essential Audio Equipment 
First things first, let's start with the foundation of any stellar home entertainment setup: audio equipment. When it comes to fully being able to enjoy the newest releases from your favourite dream pop band, audio quality can make or break the experience. 
One of the best places to start is with a high-resolution audio player, which will deliver stunning clarity to your music collection. Of course, If you're serious about creating the perfect home entertainment setup, investing in a solid setup with sounders and 5.1 or 7.1 channel setups is the most effective way to unleash dynamic sounds. 
If you're pressed for space, or your budget can't quite extend to stand-alone players, it is possible to transform your humble smartphone into a high-res player using a digital audio converter (DAC). Add in a pair of noise-cancelling headphones or earbuds, and you'll be able to enjoy top-quality audio even with tight purse strings. 
Our picks for audio equipment: 
Dali Oberon 5 5.1 Speaker Package

iBasso DX320 Digital Audio Player

Sony WH-1000XM4 Wireless
Essential Gaming Gear 
Unsurprisingly, given that the industry is worth over $180 billion and draws in audiences in excess of 3.2 billion a year, playing games is now as much a part of home entertainment as streaming the latest box set. The industry itself is vast — and getting bigger all the time as new gaming experiences are launched in the market — meaning there are now countless genres to choose from. 
For example, you might just associate the activity with playing platforms or RPG games like Hogwarts Legacy, but digital gaming has updated even the oldest of board, card, and table games for modern audiences. Take the classic casino variant, roulette, for instance. Thanks to iGaming operators like PokerStars Casino, this is a game that's now readily available to play in the digital realm and in several different formats, too. Not only that, but innovations like GameFi and the Metaverse are revolutionising gaming ecosystems. 
To fully enjoy all that this new era of gaming has to offer, you need the right gear. Next-gen consoles from giants like Sony and Microsoft pack a punch with powerful hardware that really delivers on the graphics front. 
If console games aren't your thing, a gaming PC is the way to go. While there are bespoke gaming rigs out there that suit those with a more premium budget, multi-core processors and high-end graphics cards are now present in the vast majority of models offered by leading brands like Dell, Lenovo, and ASUS. 
Don't forget about your display, either. High refresh rate monitors ensure smoother gameplay and minimise screen tearing and lag (provided your broadband connection can keep up!), two things that are vital if you're playing multiplayers. 
Our picks for gaming equipment: 
Sony PlayStation 5

Acer Predator Orion 3000

Dell 4K S3221QS Curved Monitor
Essential Extras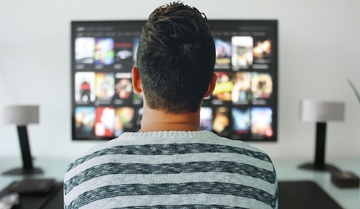 The final element to creating the perfect setup for unforgettable at-home entertainment is the extras that can elevate your movie-watching experiences. Pair a 4K TV with a high-quality projector, and you can enjoy cinema-level quality from your living room. Smart streaming devices like Amazon Fire TV and Roku make deciding what content to watch easy, while smart lighting can sync with your TV to create the perfect ambiance. 
Our picks for home cinema extras: 
BenQ X3000i Projector

Roku Streaming Stick 4K (2021)

Sengled Smart WI-FI LED lighting system