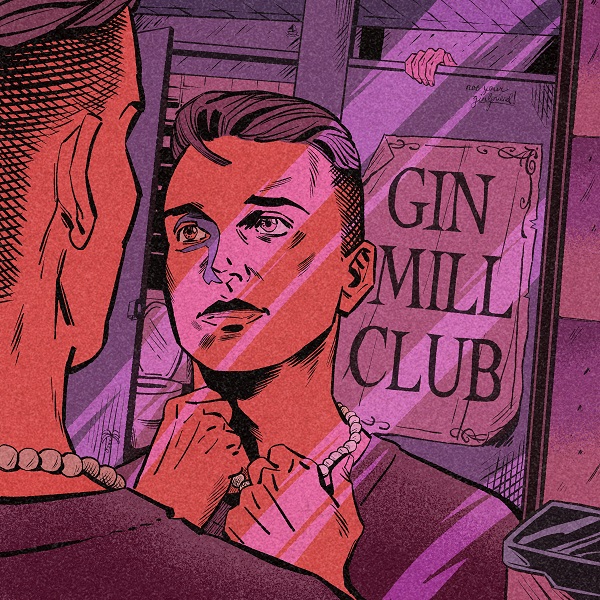 The EP released today from Belfast-based artist Patryk Kania, Gin Mill Club compels with its nocturnal-friendly explorations into emotional pop music. Visceral lyrics detail the wants of human nature — "addiction, lust, and seeking closeness in all the wrong place," — alongside vocals that range from lushly chilling to invigorating. The artist, originally from Poland, caught our ears with EP tracks "Gin Mill Club" and "Boating" in prior months, and the rest of the EP absolutely lives up to their stellar quality.
In addition to those standout tracks, the EP firmly establishes Kania's dynamic pop appeal — balancing dark moodiness and melodic immediacy. The latter characteristic is particularly evident on "Girlfriend," whose funk-tinged additives and debonair vocals remind fondly of Toro y Moi in the chorus. Synth warbles and sporadic twinkles complement the driving vocal melody here, consuming in its understated yet melodic engrossment.
Apt in tone considering its namesake, "Mallorca" appears reflective of balmy beach shores in its laid-back smoothness and lush vocal admittances, clarifying "I can see the light," in its conclusion following self-introspective musings on sex appeal and fleeting relationships. The concluding "Pearls" builds steadily from serene synth pads into brassy spurts, further reinforcing Kania's evident melodic and atmospheric strengths, embracing a late-night contemplative allure amidst memorable melodic charms.
—
"Boating" and other tracks featured this month can be streamed on the updating Obscure Sound's 'Best of September 2023' Spotify playlist.
We discovered this release via MusoSoup, as part of the artist's promotional campaign.