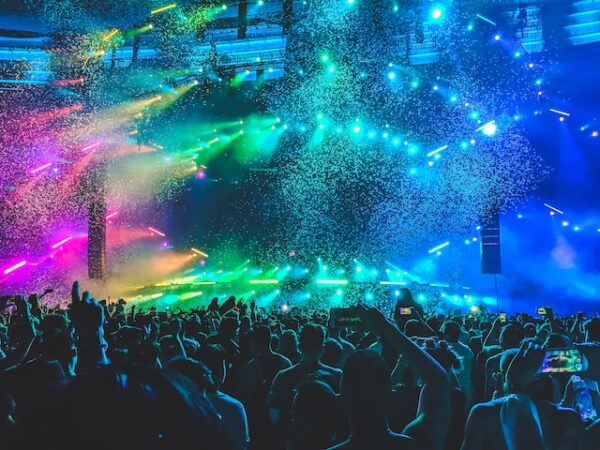 Did you know that 80% of Americans think going to a concert alone is a great experience? That's according to a recent study by Bandsintown. 
Now, we can all agree that going to events with friends is awesome. But there are also some pretty sweet advantages to attending concerts alone. 
However, that choice can be a daunting one. 
So, let's break down some of the benefits of going to a concert alone. Then you can see what makes it such an incredible experience. 
What Are The Benefits Of Going To A Concert Alone?
Freedom 

Affordability 

Easier to get tickets 

Personal growth 

Make new friends 

Get to the front 

Better music immersion 

Enjoy The Freedom 
The first thing to highlight about the positives of going to a concert by yourself is the unparalleled freedom it gives you. 
Decide who you're going to see and when, without synchronizing diaries with your friends or making compromises on taste. 
Plus, you also have the freedom to choose where in the venue you're going to enjoy the performance. Fancy a seat? Grab the best one! Prefer to spice up your concert experience with a trip to the pit? Go for it! 
It's More Affordable 
Going to a gig can be an expensive event. From securing the tickets, transport, and parking (if necessary) to getting drinks and something to eat at the venue. And when you go as a group, it all adds up. 
However, one of the perks of going to concerts alone is getting to decide how you get there and what you spend your money on. You could even have enough left for some sweet band merch. 
Ease Of Ticket Access 
Missing out on a show because you couldn't get enough passes is tough. But bagging a solo spot is so much easier. 
While securing concert tickets for the group might be a breeze with Fanimal, when you go alone, you're always guaranteed a place.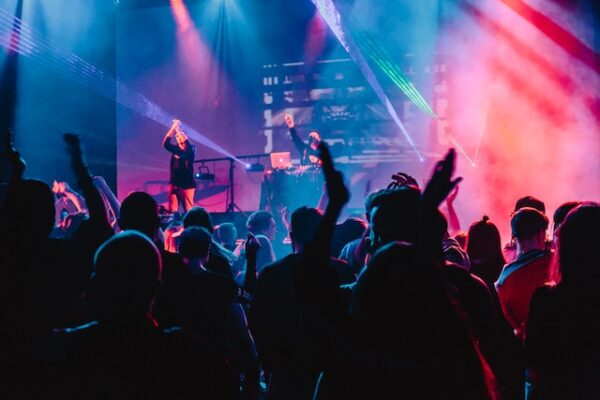 Personal Growth 
One of the more tangible solo concert benefits is personal development. 
Learning to enjoy your own company not only makes it easier to attend events alone going forward, but it can also have a huge positive effect on your confidence. 
That leads us nicely to our next point… 
Make New Friends 
With all that new confidence you've gathered from attending concerts alone, you'll be more open to crafting new relationships. 
The best part is, because the people you're talking to are at the same event, you already have a common interest. Ice = broken. 
Get To The Front 
Convincing your friends to get as far forward in a concert as possible can sometimes be like pulling teeth. 
There will always be someone who doesn't want to get involved – and that's fine, compromise is key to relationships.
However, when you go to a concert alone, you don't need to reason with anyone. As we mentioned earlier, you have complete freedom to get as close as you like. 
Better Musical Immersion 
Finally, going to a concert alone gives you the ultimate "Individual concert experience." 
It's like a secret code to unlock the music's deepest layers. No chit-chat, no distractions. Just you and the music, hanging on to every beat, hook, lyric, and riff. 
Going solo lets you dive headfirst into the music, making it a more personal and profound experience that stays with you long after the last note fades. That's why live music is still the best entertainment event. 
Go Solo On Your Next Concert Experience 
The benefits of going to a concert alone show that this isn't a scary or lonely decision. In fact, it can actually mean that you have a better time. 
Just make sure that you stay safe out there, find your tribe, and (most of all) get to the front!