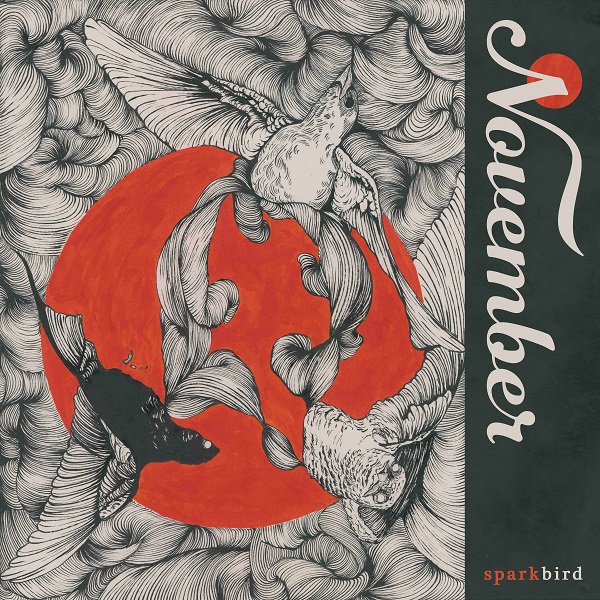 "November" is the latest standout single from Sparkbird, the Portland-based project of Stephan Nance. Exuberant, bouncy chamber-pop arrangements intertwine with personal lyrical insight on trauma and consent. As evident on previous successes like "Disembodied Mind" and "Envy," Sparkbird shows a compelling ability to infuse emotional lyrical insight amidst an engaging, hooky production.
The melodic drive and range in instrumentation is utterly captivating on the track, produced by Josh Frigo and featuring an all-star cast of musicians. The dynamic, exuberant strings come courtesy of Bizarre Star Strings (The Decemberists, Brandi Carlile). The track also features percussion/drums from Mathias Kunzli (Regina Spektor) and bass from Jeni Magana (Mitski).
"Can't pick them out, can't press them in, I'll never hide my scars," the vocals let out alongside flourishing strings and pulsing percussion, using visceral imagery to convey an enduring impact of trauma, and its potential to incite self-harm. Elsewhere, references to "one rust-ridden blade juts out," stirs in conveying how more subtle, hidden dangers can present themselves with a tactful yet devastating harm. The riveting string arrangements, decisively melodic vocals, and ravishing overall production makes "November" yet another fantastic showing from Sparkbird.
Nance elaborates further on the track:
"This is basically my #MeToo song—putting the 'no' in 'November'. For many years, the month of November gave me a haunted feeling because of sexual assaults I experienced during that month as a young adult. I still struggle with the repercussions of that violence. It's impacted my confidence, my belief in my own abilities, my sense of self-worth. At the time, it fueled a tendency toward self-harm, hence the lines: 'can't pick them out / can't press them in / I'll never hide my scars.' Thankfully years of therapy have helped me overcome that impulse, but I'm not ashamed to say it's part of my history."
—
This and other tracks featured this month can be streamed on the updating Obscure Sound's 'Best of October 2023' Spotify playlist.