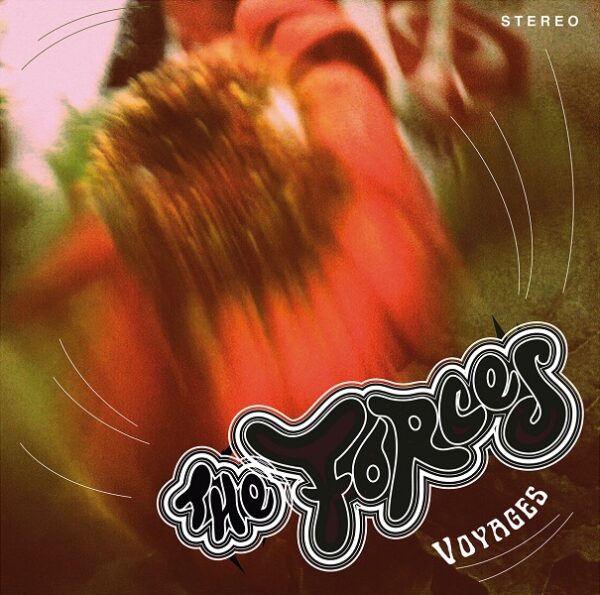 The new album from The Forces, Voyages is a blast from start to finish, immersing with a range of peppy psychedelia, heart-tugging chamber-pop, and folk-laden intimacy. The project features the work of Dutch psychedelic-soul producer Joshua Boon, whose songwriting and production talents are on display here, alongside the vocals of Manchester-based singer Tim Condor — and over 20 international musicians.
Theatrical vocal escalations and twinkling keys lead a striking intro, declaring "can't get you out of my mind," into a concluding vocal deepness. "Here I am, losing my mind," they declare, moving with intrigue into the subsequent "Be Gone." Brassy hints guide into bass-heavy initial verses, propelled by a vibrant vocal emittance. "You want to feel superior," they declare, enjoyably contrasting the subdued accompanying instrumentation with a soaring psych-pop whimsy. The "demon, be gone," hook struts a debonair, replay-inducing allure; the track immediately showcases the project's knack for melodically catching songwriting that evolves with creative intrigue.
Those brassy adornments come in fuller focus with the yearning "Birdie," exuding a snappy charisma into the "all the other birds are pairing up to nest," lamenting — "why can't I find love and be like the rest?" A grooving bass line and touch of Afro-pop underlying shows hints of Paul Simon, aesthetically, along with the playful sounds of Squeeze. The album's tracks all boast a knack for colorful melodies and dynamic instrumentation, met with occasional brief skits that add in atmosphere with their spacey, radio frequency-like samples.
Voyages excels with a myriad of instrumentation, flourishing with a constant feeling of variety. "Bombs" embraces strings in its chamber-pop appeal, recalling the productions of Field Music. The "dropped those bombs," lyrical ominousness is contrasted by elegant string infusions, culminating in a bridge that declares the importance of "turning misery into rhyme," and art's general role as a soothing antidote and source of relatability. The childrens' choir effect closes the track with lovely mystique as distorted percussion and flourishing woodwinds intertwine gorgeously.
While efforts like "Be Gone" and the bouncy piano-pop resonance of "Anne" show a fairly brisk pop composure, the album's final tracks also emphasize a more contemplative versatility. "Overcome" stirs with folk-friendly acoustics and piano, set alongside lyrical sentiments reflecting upon perseverance through enduring times with a partner — "we still share the same bed." "Prelude To The Piece" enamors as well, with its restrained vocal presence, spacey effects, and brassy stumbling. And then there's the excellent "The Piece," which features Cavalier and a savvy, wholly successful hip-hop integration. Voyages enamors thoroughly, across its myriad of colorful styles and songwriting.