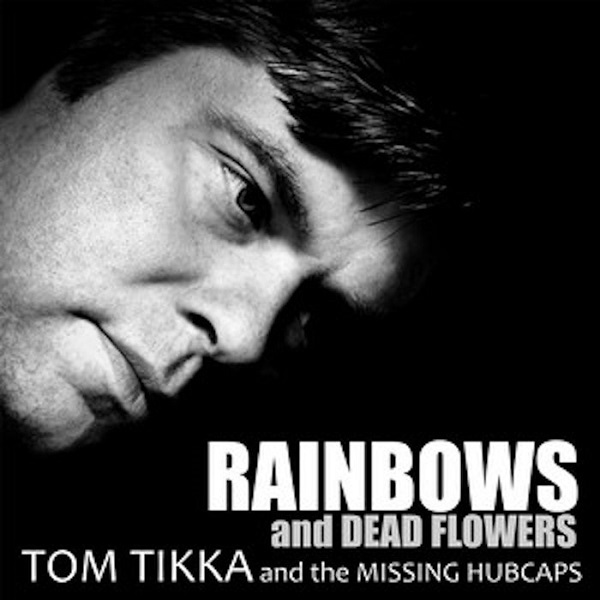 Rainbows and Dead Flowers is a gripping full-length album from Tom Tikka & The Missing Hubcaps, following up a series of successful singles — most recently with album cuts "Something New" and "Fire and Ice." The Helsinki-based singer/songwriter began his solo career in 2020, and the creation process for this album arose at that time as well — with some of the tracks dating back to 2018.
The opening title track provides a heartfelt enticement, driving from twangy country-set introspection into a title-touting passion. The rousing escalation from understated charm into emotive escalation proves indictive of Tikka's engaging songwriting, often with a tendency to evolve from intimately inviting serenity into hooky passion.
The album stirs in its range, from the yearning for "one last kiss," on tender ballad "Goodbye" to the playful classic-rock guitar energy within "Dead-End Romance," which appeals in its contagious vocal lines and soaring guitars. The latter excels, in particular, as bursting guitars take hold in the final minute.
The concluding "Let's Make Love on Sunday" presents an enthusiastic lasting impression, relaying a fun range between its title-touting wishes and string-laden "someday soon," marveling. The enjoyable Rainbows and Dead Flowers lives up to the ample quality of Tikka's past singles.
—
This and other tracks featured this month can be streamed on the updating Obscure Sound's 'Best of October 2023' Spotify playlist.