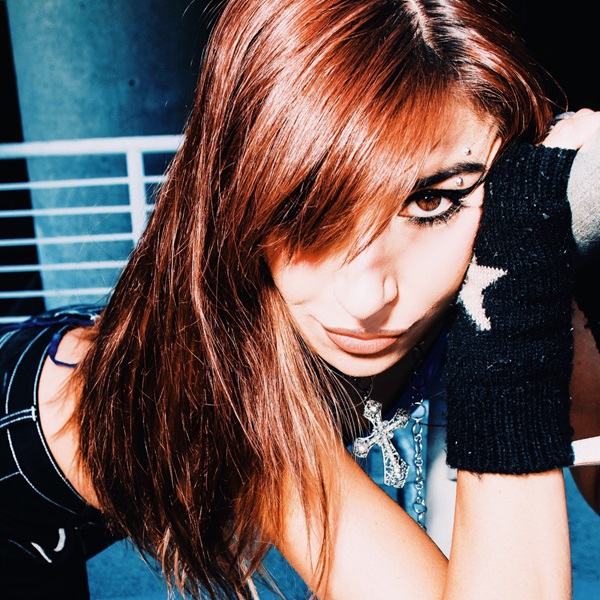 An accessible pop success channeling the digital influencer age, "MySpace" is a recent single from Los Angeles-based artist Alexa Villa. Twinkling keys complement an initial vocal admission: "I'm so scared of rejection and failure. I'm scared of never pleasing my mother." The anxious qualms of a digital generation is effectively conveyed, particularly upon the "stop, stop," sequence — reflecting the constant noise and information embracing us, to the point where moments of digital-less silence feel out-of-place.
The "trying to love," hook is especially infectious, featuring stabs of distorted guitar and driving into a wordless vocal enthusiasm. "I wanna be okay," the vocals add, with this additional layer compelling into a new-found sense of confidence: "I think I love this place." "MySpace" is a catchy journey of self-acceptance and a celebration of independent spirit from Alexa Villa.
Villa elaborates on the track:
"I wanted to be open and honest about things that I've had conversations with close friends about; things I think a lot of us are feeling; things we're too afraid to say. I wanted to broach the subject with somewhat of a playful sentiment because life is too short to be serious about serious things. From writing and producing this song I've actually gleaned a deeper love for "my space" or myself. This is the very first track that I've done everything on. I wrote, sang, played piano, acoustic and electric guitar, bass, produced, mixed and mastered this track. These are all things I've always done but felt my work wasn't good enough or didn't live up to the standard so I wouldn't release it. Here I am defeating my imposter syndrome and doing the very thing the lyrics are about. 'Trying to love this place; my body, my mind, my space."
—
This and other tracks featured this month can be streamed on the updating Obscure Sound's 'Best of November 2023' Spotify playlist.
We discovered this release via MusoSoup, as part of the artist's promotional campaign.