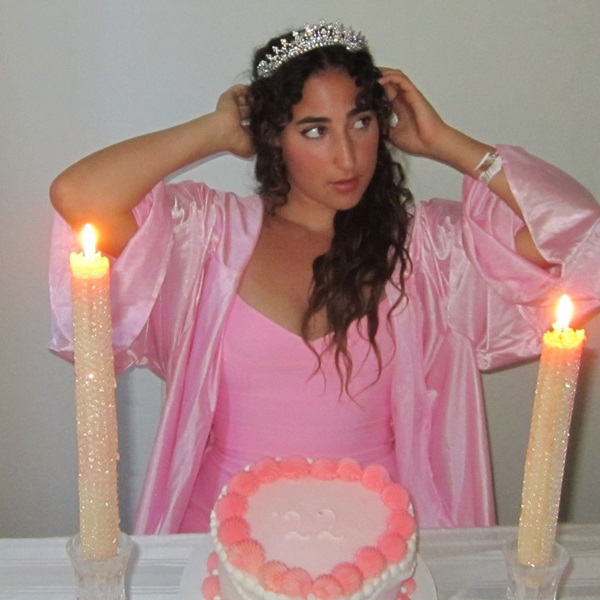 A new single from San Francisco-based artist Arden Alexa, "Petty Bitch" emits an accessible, spirited pop sound with a thematic grasp on the cathartic, therapeutic impact of channeling emotions into song. After a relationship goes awry, one can take the moral high road and maintain niceties, though sometimes channeling anger and frustration — "so you wanna be a petty bitch, well that's fine, I can be a bigger one in no time," — can feel damn good, and prove therapeutic in itself.
"I've got nothing left to say because it's the end," the vocals rise amidst heady guitar distortion, followed by a key-touched bridge with emotive ballad-ready emotion, before traversing back into the rousing rock/pop title-referencing chorus. The track's production excels in its range from sweetly affecting pop into an angsty rock-laden tilt, maintaining compelling momentum and lyrical ferocity throughout. "Petty Bitch" is a strong pop showing from Arden Alexa.
Arden Alexa elaborates on the track's creative process:
"After a dramatic friend breakup left me feeling both sad and angry, I needed an outlet to help me get over the grief of losing my childhood best friend. My solution came in the form of this song. What began as just a joke (being mean to anyone is wildly out of character for me) quickly turned into a sort of therapy for me, a way to channel my anger into something so outrageously fun that I was able to work through my feelings about the situation. So, when listeners find that being the bigger person or wallowing in their grief isn't working, I hope they can turn on this song, scream the lyrics (either privately in their room or directly at the person), and move on!"
Stream the rest of the '22 EP:
—
This and other tracks featured this month can be streamed on the updating Obscure Sound's 'Best of November 2023' Spotify playlist.
We discovered this release via MusoSoup, as part of the artist's promotional campaign.