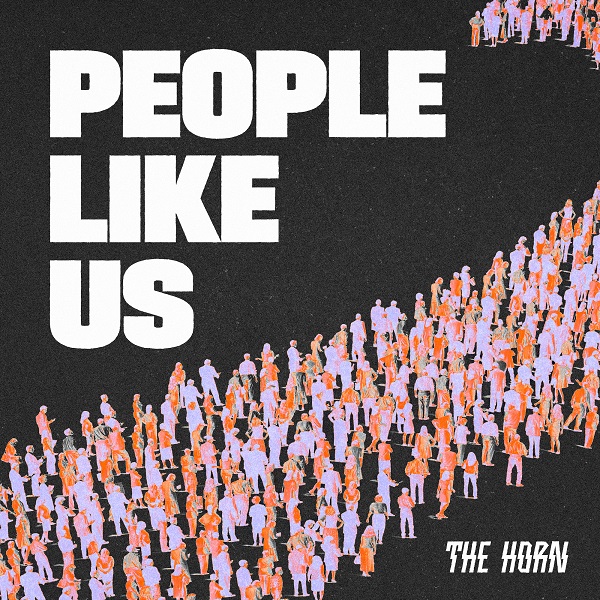 People Like Us is the consuming debut album from London-based band The Horn, who caught our attention the past year with standout album singles like "Always Late" and "Too Many Moments." The rest of People Like Us lives up to the ample quality of those, showing a band equally adept at hooky rock expanses and synth-laden pop atmospherics alike.
Emitting themes that reflect the universal human experience, People Like Us plays with an observational charm — from the melancholic societal introspection of "Always Late" to the carpe-diem "this world is mine," — for now — expressions within the opening "Do It Now." The latter is especially contagious, building from steady guitars and bursting synths into the contagious "what are you waiting for?" hook.
Many successes ring out throughout the album. Another highlight, "50 Years After (I'd Love to Change the World)" swells from a quaint folk-friendly engrossment into twinkling piano and vocal vibrancy, later infusing a hazy underlying organ. "Life is funny, the skies are sunny, bees make honey, who needs money?" the hypnotic vocals entertain, stirring in its embrace of nature over material. "Department of Fate" closes the album in satiating form with comparable organ/guitar folk intertwining. People Like Us is an affirming success of a debut from The Horn.
—
"Do It Now" and other tracks featured this month can be streamed on the updating Obscure Sound's 'Best of November 2023' Spotify playlist.
We discovered this release via MusoSoup, as part of the artist's promotional campaign.