Posted
August 15, 2006 by Mike Mineo
in Features
Beulah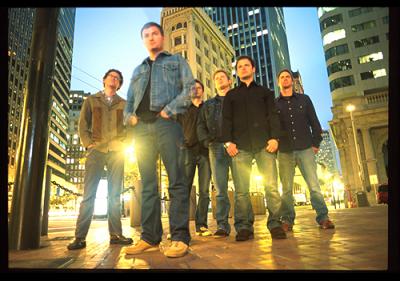 Prior to their break-up in 2004, Beulah was one of the proudest staples of the Elephant Six Recording Collective. For the few who don't know, E6 are a group of American musicians who mainly are influenced by 60s and 70s psychedelic pop bands, with some notable being Neutral Milk Hotel and Olivia Tremor Control. In 1996, Beulah saw their beginnings in Denver, Colorado in a very common way: members work together in office mail room, find they have similar music interests, start a band. The rest is history. Beulah initially recorded a new song every six weeks for sixteen months, as the songs started to grab the attention of Elephant 6 member and Apples In Stereo frontman Robert Schneider. He agreed to release their first single, which sold very well. Beulah has always had a revolving door of several members, but vocalist and guitarist Miles Kurosky has always been a fixture. The release was actually their only official release on the E6 label, but they were always remembered on the label throughout their eight year career.
Of their four albums (all of which are great), my favorite happens to be their last in the outstanding Yoko. The album was recorded during a period of turmoil for the band, as several of the band's members were involved in splits with their girlfriends. The album's name was thought to reflect that of relationships, and how important Yoko Ono's relationship was to John Lennon. Apparently, 'beulah' translates to 'married' in Hebrew, ironically enough. Before the release, the band decided that if the album did not reach gold status, they would split. Despite excellent reviews and acceptable sales, the band never had the proper publicity to reach their desired gold status. 'If We Can Land A Man On The Moon, Surely I Can Win Your Heart' is from their 1999 breakthrough, When Your Heartstrings Break. The album was their first showing of an explosive and highly layered sound, as the song touts with its optimistic lyrics and very fitting brass additions, done by Bill Swan. 'Landslide Baby' is just a complete gem off of Yoko and is as perfect as modern rock gets. The catchy chorus, fun lyrics, and stellar production are just a few of the things that make the song what it is. The band has been compared with Wilco on numerous occasions, and if there is one song that displays that, it is 'Fooled With the Wrong Guy'. Another song of lyrical and musical beauty is 'You're Only King Once', as lush strings and sharp lines eventually help to make the song a proverbial. "Smile, please smile, I just want you happy," Kurosky sings in an wishingly affectionate tone. Listen to any of their four albums, and the countless number of hooks and depth will make you happy indeed. Their break-up was slightly abrupt and under-publicized (much like their career), but it's a shame that they only have a limited amount of material. Still, of what they have, is very enjoyable to listen to.
—————————————————————
[audio:https://obscuresound.com/mp3/beu-lan.mp3]
—————————————————————
Beulah – If We Can Land A Man On The Moon, Surely I Can Win Your Heart
[audio:https://obscuresound.com/mp3/beu-ifw.mp3]
—————————————————————
Beulah – Fooled With the Wrong Guy
[audio:https://obscuresound.com/mp3/beu-foo.mp3]
—————————————————————
Beulah – You're Only King Once
[audio:https://obscuresound.com/mp3/beu-you.mp3]
—————————————————————
Mike Mineo
I'm the founder/editor of Obscure Sound, which was formed in 2006. Previously, I wrote for PopMatters and Stylus Magazine. Send your music to
[email protected]
.