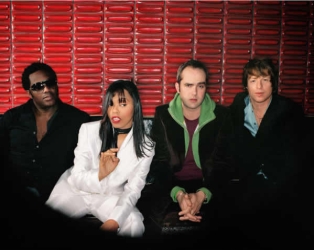 The Brand New Heavies was originally the creation of three schoolmates from the London suburb of Ealing, with a particular admiration for 70s funk and soul. Initially instrumental, the trio grew with a cult following in their native London using their smooth style of acid jazz and soul with an occasional hip-hop influence. Many of their albums employ flexible R&B singer N'Dea Davenport, whose last album with the group came in 1994. Since then, The Brand New Heavies have used a revolving door of vocalists, such as Siedah Garrett and Carleen Anderson. Davenport has reunited with the band for their new album, Get Used To It, which released this year. The album is a refreshing alternative to the usual generic pop, all while still being accessible if you're in the mood for something in the mold of soul and R&B. The band continues to fly under the radar in the United States as they reach their twentieth year together.
The Brand New Heavies – Get Used To It
[audio:https://obscuresound.com/mp3/bra-get.mp3]
The Brand New Heavies – Let's Do It Again
[audio:https://obscuresound.com/mp3/bra-let.mp3]
Official Web Site
——————————————————————————————-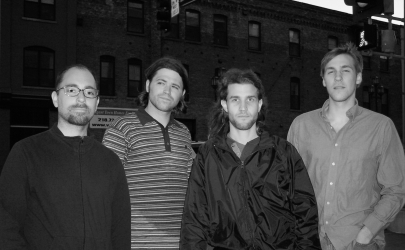 I'm loving the melodies that No Wait Wait seem to deliver in each of their songs with ease. The four-piece from Minnesota combines the guitar-led structures of Teenage Fanclub with vocals that sound somewhat similar to those of Michael Stipe. By listening to No Wait Wait and by judging their appearance, it's easy to conclude that they know how to construct well structured songs. Though the choruses are flashy and catchy, the band has the genius to abandon any sort of fake fashion trend that others seem to foolishly follow for a false image. No Wait Wait sticks to the basics while crafting their genuinely catchy and homely sound. They recently released an album this year, About You.
No Wait Wait – Don't Give Up (On Your Man)
[audio:https://obscuresound.com/mp3/now-don.mp3]
No Wait Wait – All That There Was
[audio:https://obscuresound.com/mp3/now-all.mp3]
No Wait Wait – Lost In The Bottle
[audio:https://obscuresound.com/mp3/now-los.mp3]
Official Web Site
——————————————————————————————-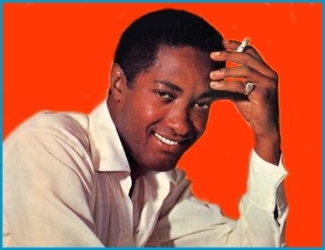 Sam Cooke is one of the names to be coined as "the king of soul", but in my opinion, he deserves the title the most. Being one of the first commercially successful African-American musicians, he has influenced more than music in the years following his mysterious death in 1964. You probably have heard several of Cooke's songs before without even knowing it was him, such as 'Wonderful World', which has appeared in about every modern sitcom that has a setting in the 60s. Portrait of a Legend is an excellent collection of Cooke's finest songs and anyone who finds any of these songs enjoyable should definitely give it a look.