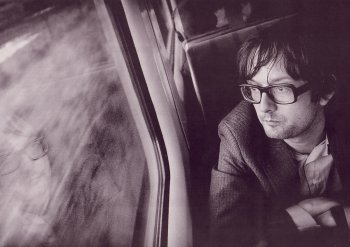 Oh, I've been waiting far too long for Jarvis Cocker's new solo album. Sure, it was fun seeing Jarvis (and the rest of the Wyrd Sisters) perform at Harry Potter's prom of rejection, but it has been five years since We Love Life, the most recent Pulp release. His unique lyrical wit has been rivaled by only Morrissey and Art Brut since We Love Life… it's fortunate to see that the wait is over. Jarvis announced that the new album will be released on November 13th. 'Cunts Are Still Running The World' is an internet-only single that I posted a few months ago, available on his myspace. I don't believe it will be on the album, though it's a fairly solid song and a humorous attack on everyone's favorite world leaders. As an owner of every Pulp album released, this is my most anticipated release of the year. While his solo album may signify that Pulp's temporary hiatus has turned permanent, I believe that Jarvis' enigmatic personality will help craft an outstanding solo career. The new album is simply titled Jarvis. Also, check out his interesting views on music overproduction and mismanagement in a recent cover story with NME.
Jarvis Cocker – Cunts Are Still Running The World
[audio:https://obscuresound.com/mp3/jar-cun.mp3]
Wyrd Sisters – This Is The Night
[audio:https://obscuresound.com/mp3/wyr-thi.mp3]
Pulp – You're A Nightmare
[audio:https://obscuresound.com/mp3/.mp3]
——————————————————————————————-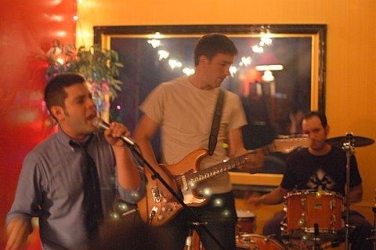 Can Joann's music is just as fun as their name. The threesome have seen their share of local indie music heroes come and go in their native Chapel Hill, North Carolina, with such names as The Rosebuds and Ben Folds originating from the area. They could be the next in a list of town successes, with plenty of masterfully executed hooks led by Ryan Benjamin's competent guitar skills. Joel Peck's vocals reminds me most of The Strokes' Julian Casablancas, with flashes of Anthony Kiedis becoming apparent in 'Lady Luck'. Regardless of the comparisons, Peck has a very smooth and flowing delivery that fits their aggressive style well. Can Joann's first full album, Hurt People Hurt People, is available on their web site. You gotta love the hooks.
Can Joann – After the Seizure's Gone
[audio:https://obscuresound.com/mp3/can-aft.mp3]
——————————————————————————————-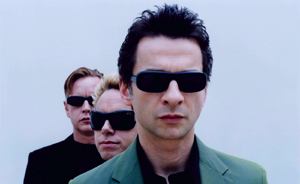 Depeche Mode are reissuing three of their classic albums next month: A Broken Frame, Some Great Reward, and Songs Of Faith And Devotion. I was lucky enough to catch the band live in June, and their reputation as one of the greatest live bands definitely is true. Some Great Reward is actually my favorite album from the band, with some underrated songs displaying the brilliance of the band quite well. 'Stories Of Old' is just damn catchy, particulary the bridge to the second chorus in the middle of the song. 'Somebody' is just a completely heartbreaking piano rendition by the band's chief songwriter, Martin Gore. 'Blasphemous Rumours' has a brilliant chorus, though it made Pope John Paul II quite angry (he probably only listened to the chorus). It's a great showcase of their lyrical brilliance as well, touching on the sensitive topic of suicide, which is ironically emotional coming from Dave Gahan, who by the way, has an incredible stage presence. When I saw them, Gahan apparently had laryngitis though he still sang his lungs out. It was great.