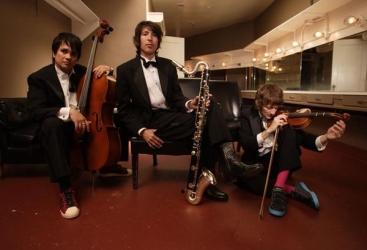 This is a particulary fun track from a creative trio named Honeycut. Led by songwriter and and keyboardist RV Salters, Honeycut implements catchy orchestral elements that blend in coherently with sounds of funk and soul. Vocalist Bart Davenport demonstrates his love for 60s R&B and Blues profoundly, with smooth and likable vocals that blend in well with the numerous layers of instruments that Honeycut utilizes. 'Shadow' is off of their debut album, The Day I Turned to Glass, which contains several good songs of a similar orchestral nature. Davenport also has a few good solo albums out, which are worth checking out if you enjoy his performance with Honeycut.
——————————————————————————————-

Bringing the same charm that Snow Patrol and Kasabian have been recently, Vega4 seems destined to be next in the list of European alternative successes in America. Actually consisting of an Irishman, a Canadian, a New Zealander, and an Englishman (meeting through mutual friends in London), they have generated most of their buzz following an acclaimed SXSW gig. Their mixture of likable hooks and echoey production seems to be the rage on American alternative radio stations, and with a song like 'Bullets', it seems destined for commercial success. 'Bullets' is off of their debut album, You and Others, which releases later this month.
——————————————————————————————-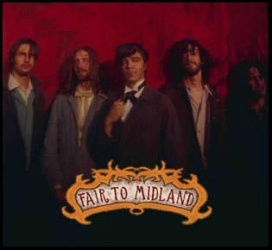 Fair To Midland – Orphan Anthem '86
[audio:https://obscuresound.com/mp3/fai-orp.mp3]
Fair To Midland – Kyla Cries Cologne
[audio:https://obscuresound.com/mp3/fai-kyl.mp3]
Fair To Midland sets the initial mood of their songs with a bang, from the haunting keys of 'Orphan Anthem '86' to the distorted murmurs of 'Kyla Cries Cologne'. The songs aren't crisp with glowing production like the two bands above, but the potential here is stands tall. It only takes a few minutes into 'Orphan Anthem '86' to recognize the Placebo influence. Darroh Sudderth has vocals that fit somewhere in between Brian Molko and Matthew Good. Though the band formed in 1998, they will finally release their first official EP, The Drawn and Quartered, in November on Serj Tankian's label. The songs aren't my usual cup of tea, but they are just catchy enough to grab some attention.