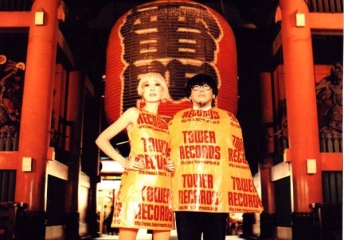 Look on the bright side, we're approximately halfway through the work week. Only two more days until Friday. So far this week, I've rediscovered Pizzicato Five for the twentieth time. Sure, they are one of the most successful Japanese acts of all time (as far as sales in overseas go, signing to Matador) but even that might not be enough to showcase their brilliance. Surprisingy, I've been listening to their commercial failure this week, being 1989's On Her Majesty's Request. Their promotional department must have been lacking in skill, as this one is a hidden gem. Though I purchased this a few years ago, it's recently found its way back into my rotation. Arguably the greatest shibuya-kei band, Pizzicato Five released dozens of albums during their successful twenty year career. If you are not knowledgable about shibuya-kei, I'm going to make some sort of post in a few weeks or so with some extensive bands. In short, it's a movement that was concieved in Japan that is highlighted by jazz, lounge, dance, and bossa nova. Named after its popularity in Tokyo's Shibuya-Kei district, Eastern and Western artists alike have learned to respect the notable artists in the genre, such as Pizzicato Five.
The group (before their break-up in 2001) was led by Konishi Yasuharu from the beginning to the end, with a revolving door of vocalists and musicians (though Nomiya Maki is the most notable singer). With music appearing in several Western spy films (and Austin Powers in Goldmember), Pizzicato Five might have the greatest recognition in the States for making great "spy music". This is best evidenced is the self-explanatory 'SPY vs. SPY', a smooth track displaying Yasuharu's talented grasp on the genre. 'T.V.A.G.' takes more from dance and synth, fitting in fairly well with the light and upbeat synth pop that embraced the late 80s. 'Feint Operation' is an instrumental, but like most of their songs, it sounds suave as hell. Suave? What kind of word choice is that to describe music? Just listen to it and you'll know what I mean. Most of their songs in their early years have a similar feel, though they would later become one of the most respected and diverse artists of their genre. Plus, their style is unmatched.
Pizzicato Five – Feint Operation
[audio:https://obscuresound.com/mp3/piz-fei.mp3]
——————————————————————————————-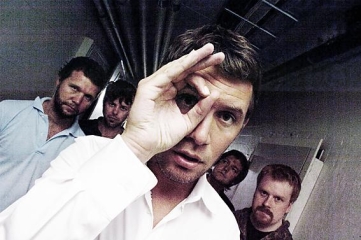 Sweden's Kristoffer Ragnstam reminds me of Beck's versatility, Kevin Barnes' (Of Montreal) vocal delivery, and Jens Lekman's lyrical prowess (and birthplace). 'Breakfast by the Mattress' is simply brilliant, off of his upcoming American debut, Sweet Bills, slated for a March 2007 release. "I got breakfast by the mattress, it's too late to get up, too early to get back," Ragnstam sings in the explosively catchy chorus over gradually instensifying keys. Ragnstam and his band of three other friends travelled to New York in late 2005, playing a few reputable venues (Knitting Factory, the Living Room) to a warm reception. '#1 Money Hunter' is an oddly fascinating of Ragnstam's falsetto vocals, even sounding somewhat like Sleepy Brown at some points. Ragnstam seems to have great execution of keys for each of the choruses in these two songs, enhancing an already great melody. I believe Ragnstam and friends ("The Electric 4") have what it takes to really make a name for themselves in their native country and around the world if these songs are any indication of what's to come.
Kristoffer Ragnstam – Breakfast by the Mattress
[audio:https://obscuresound.com/mp3/kri-bre.mp3]
Kristoffer Ragnstam – #1 Money Hunter
[audio:https://obscuresound.com/mp3/kri-mon.mp3]
Official Web Site
——————————————————————————————-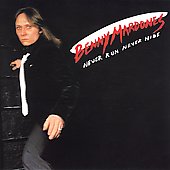 There was this commerical advertising an 80s compilation on the other night that, for some reason, made me want to listen to some cheesy 80s love ballads. I don't think anything beats Benny Mardones' one hit wonder, 'Into The Night'! Nice vocal range, especially towards the end. His album cover (above) is probably the most creepiest picture ever though. Also included are the forgotten Tears For Fears and Jackson Browne, who both had their songs featured in every movie made during their time.
Benny Mardones – Into The Night
[audio:https://obscuresound.com/mp3/ben-int.mp3]