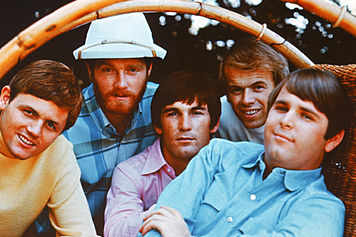 I found a fairly interesting tribute album yesterday. Though there have been dozens of Beach Boys tributes already, Do It Again: A Tribute To Pet Sounds is another nod to one of the most influential albums of all time. The tribute is one of the few with actual established artists covering Brian Wilson's classics, with names such as Architecture in Helsinki, Patrick Wolf, The Wedding Present, and even Daniel Johnston lending a hand. While some of the tracks are expected duds, several artists do Brian Wilson and co. at least some justice. Most of the big names (Wolf, Wedding Present) do well, but the cover that caught me off guard was Jody Wildgoose's 'Here Today'. Maybe I'm biased because 'Here Today' is my favorite song on Pet Sounds, but I think Wildgoose's cover is great fun with a nice brass section, even if it does not stray too far from the original (though that's not necessarily a bad thing). Obviously, while none of the songs even come close to the originals, I still found it to be an entertaining listen. The Wedding Present's great cover makes 'Caroline No' sound surprisingly dark and brooding, while hearing Daniel Johnston's frail and slurred vocals will make his fans jump for joy, even if the song is a bit hesitant (but those who love his down-to-earth style will love it). Architecture in Helsinki doesn't mix around the instrumental 'Pet Sounds' too much, but their own influence is obviously there with the faint female backing vocals and use of orchestral elements. The tribute releases this fall on Houston Party Records. The full tracklisting can be found here.
The Wedding Present – Caroline No
[audio:https://obscuresound.com/mp3/wed-car.mp3]
Daniel Johnston – God Only Knows
[audio:https://obscuresound.com/mp3/dan-god.mp3]
Architecture in Helsinki – Pet Sounds
[audio:https://obscuresound.com/mp3/arc-pet.mp3]
Centro-Matic – Don't Talk (Put Your Head on My Shoulder)
[audio:https://obscuresound.com/mp3/cen-don.mp3]
——————————————————————————————-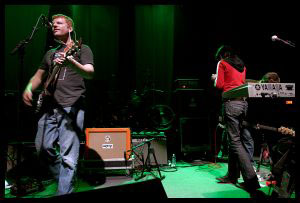 A rare New Pornographers bootleg (less than 1000 copies released) recently surfaced online, being a standard thirteen song set. I'm not sure if it is a collection of various boots from different shows, or one whole show. I do know that their cover of Fleetwood Mac's 'Dreams' was played on October 12th, at Webster Hall in New York. The cover is the one of my favorite songs from the release, with the band's reputation as an exceptional live band proving to be correct (through headphones, anyways — I have yet to see them in person). Neko Case's rendition of 'Dreams' is just fantastic, doing her readily available Stevie Nicks interpretation. For some reason, this cover was considered to be one of those hidden tracks on the release, with twenty-four out of twenty-seven minutes of the song being silent. I cut out the silence, so you can get straight to the point. For those like me who haven't witnessed one of the greatest acts of the decade live yet, this could be the closest way for now. That is, unless you live in Australia, where they recently confirmed eight dates for December.
The New Pornographers – Dreams (Fleetwood Mac cover) (live)

[audio:https://obscuresound.com/mp3/newlive-dre.mp3]
The New Pornographers – Execution Day (live)

[audio:https://obscuresound.com/mp3/newlive-exe.mp3]
The New Pornographers – Jackie, Dressed In Cobras (live)

[audio:https://obscuresound.com/mp3/newlive-jac.mp3]
The New Pornographers – The Laws Have Changed (live)

[audio:https://obscuresound.com/mp3/newlive-law.mp3]