Posted
November 27, 2006 by Mike Mineo
in Features
Treeball offers their latest album for free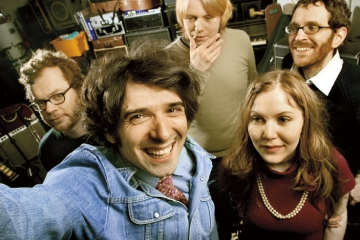 There tends to be a certain unjustified disposition towards bands who release entire albums for free on the internet. Some point to a lack of quality, effort, and creativity before even listening to one song. What about bands with visible talent who just enjoy spreading their music to all fans throughout the world, at no cost? Treeball are a good example of this unselfish attitude. Sure, the band could have released I Dream of Eclectic Sheep and made some sort of profit, but they seem to value quality reception and support from fans instead of financial benefaction. Either way, you could still buy the material if you like the album and want to support the band. I Dream of Eclectic Sheep is Treeball's second album of 2006, featuring ten brand new songs written by songwriters Nick Triani, Astrid Swan, Janne Lehtinen and Michael McDonald. Treeball is yet another band with members hailing from different parts of the world, with three from Finland, one from America, and one from the UK. Englishman Nick Triani started the foundation of Treeball after moving to Finland in 1998, following the departure of his band Supermodel. In Finland, Triani met Lehtinen (previously of Mummypowder) and they started transforming Triani's previously written songs into solid material. After several developments, they eventually settled with Aleksi Mänttäri on bass, Astird Swan on keyboards and guitar, while Lehtinen played percussion in addition to Triani being the lead vocalist and guitarist. After releasing their well-recieved debut, The Strawberry Blonde School Of Class in 2002, they added another guitarist in the form of Michael McDonald, who they met in America. Their second album, National Treasure, reached similar success and acclaim when released in 2004. After both albums, the band reached prominent status in Finland as one of the more contemporarily consistent bands of the past several years in the country. Their third album, Liars In Love, kept their summery pop in check, all while conveying a more melancholic feel in the form of duets between Triani and Swan.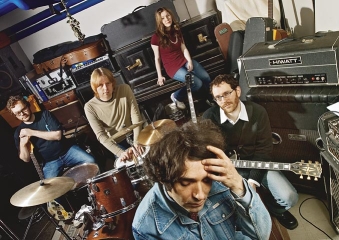 Their fourth (and free) album, I Dream of Eclectic Sheep, is quite strong even while not considering the circumstances. 'Favourite Enemy' reminds me of a more electric Lucksmiths, with the same desperation and hope contained in the lyrical content, such as the deprived outlook as Triani pleads, "the only thing I want is you to talk to me". As Triani proceeds into an effective chorus, the song remains the same in style and mood. "I've been hoping, while not coping that you'll bring to me," Triani sings as he plays with an effective chorus, "the fact that you're no longer my favourite enemy". Simple yet effective and catchy, which are trademarks that Treeball have been doing well for the past four years. 'The Ghost Will Come' begins solely with the tender feminine vocals of Astrid Swan, who is beginning to establish a reputable solo career for herself. Triani eventually comes into the picture, as they both repeat each other and eventually dive into a duet during the climax of the song, with Swan questioning and imploring, "tell me what I'm worth". I also included Astrid Swan's touching piano-led ballad 'Poverina' below, which is off her solo debut, which was released last year in Finland. 'Soul To Heaven' is a short and refreshing, traditionally rock n' roll stylized song, led by an enigmatic guitar and Triani's ability to craft hooks. Three of my favorite songs off of I Dream of Eclectic Sheep are below, but you can download the whole album for free on their web site here.
——————————————————————————————-
[audio:https://obscuresound.com/mp3/treeball_favouriteenemy.mp3]
——————————————————————————————-
Treeball – The Ghost Will Come

[audio:https://obscuresound.com/mp3/treeball_theghostwillcome.mp3]
——————————————————————————————-
[audio:https://obscuresound.com/mp3/treeball_soultoheaven.mp3]
——————————————————————————————-
[audio:https://obscuresound.com/mp3/astrid_swan_-_poverina_-_poverina.mp3]
——————————————————————————————-
Official Web Site (Astrid Swan)
Mike Mineo
I'm the founder/editor of Obscure Sound, which was formed in 2006. Previously, I wrote for PopMatters and Stylus Magazine. Send your music to
[email protected]
.