Posted
December 1, 2006 by Mike Mineo
in Features
The Go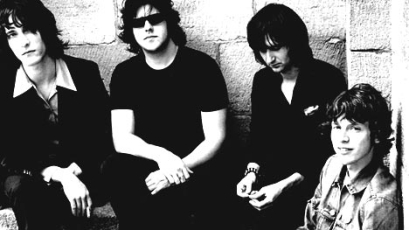 Fueled by an undying passion for blues, garage rock, and homemade hooks, frontman Bobby Harlow formed The Go in 1998, immediately catching the eye of Detroit's local music scene. Unrightfully, the thing that The Go is most notorious for is that Jack White was a member for a year, with White later describing The Go as one of his first musical breakthroughs. He had actually formed The White Stripes about a year earlier after his marriage to Meg White, though the band was a touring act until their self-titled debut in 1999. White obviously left the band to pursue The White Stripes, which have become a staple in the blues rock revival, with both of the band's debut albums releasing months apart from each other. The Go's debut, Whatcha Doin', is a swirling display of influences from The Rolling Stones to The Deviants, sounding like a pure and natural 60s flashback. The hazy and rough-edged appeal that The Go convey is something that fans of early British psychedelia and invasion will find easy to warm up to. After opening up for ? and the Mysterians in 1998, Sub Pop saw the band's raw and enjoyable sound and signed them, making their first label deal a prominent one. After the debut's release, The Go were considered to be one of Detroit's most potentially explosive new bands in the rising revival of blues and psychedelia.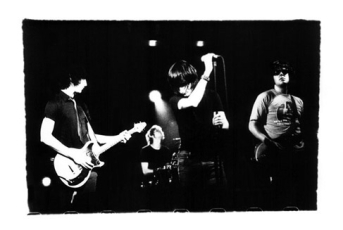 Despite their solid debut, the album I enjoy most from the band is their self-titled sophomore album, released in 2003. While the blues influence is still present, there is a more driven focus on hooks and traditional garage rock in the form of T. Rex and The Replacements. No song displays this more than the highly enjoyable 'Games', with a guitar-driven hook that is unparallel to most contemporary artists in their respected genre. Lead vocalist Bobby Harlow has the perfect vocals to fit their style, a somewhat raspy yet clear and emotional delivery using accurate harmonization with the lead guitar. The gritty 'Capricorn' is a good example of the influence that Jack White took from being a member of The Go, as the song's feel is now signature of The White Stripes. The chorus is backed by a blues guitar solo while Harlow repeats, "C'mon mama, you wait for me, don't let me down," with a sensation of excitement and anticipation. 'You Can Rock & Roll' is a generic but fun and anthemic song which shows why the band was quietly featured in the cult movie, Detroit Rock City. The album is a result of Sub Pop dropping the band, as the label moved in a direction that was more in the vein of pop and twee. They signed with Lizard King Records (Marrakesh Records), though their current status is undisclosed. I'm anticipating that they'll eventually release a third album, though I won't get my hopes up considering their second album didn't sell as well as many hoped. Still, it remains that The Go are a fun listen with two solid albums that fans of blues or guitar rock will find enjoyable.
——————————————————————————————-
[audio:https://obscuresound.com/mp3/thego-gam.mp3]
——————————————————————————————-
[audio:https://obscuresound.com/mp3/thego-cap.mp3]
——————————————————————————————-
[audio:https://obscuresound.com/mp3/thego-you.mp3]
——————————————————————————————-
Mike Mineo
I'm the founder/editor of Obscure Sound, which was formed in 2006. Previously, I wrote for PopMatters and Stylus Magazine. Send your music to
[email protected]
.