Posted
April 23, 2007 by Mike Mineo
in Features
Gerald Collier Shares Unreleased Covers, Demos, and B-Sides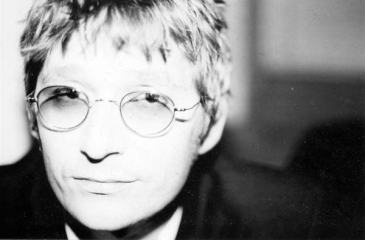 I suppose that you could say that Gerald Collier is aware of what most men want. On the cover of his newest release, How Can There Be Another Day?, is a photo of a young woman who is in the complete nude, sensually lounged back on a couch, a cigarette in her mouth. Such a cover should cause an uproar in most record stores, but I do not think Gerald Collier minds much. Taken by famed Russian erotic photographer Igor Amelkovich (who finds women's nude bodies to be understandably "beautiful and unique"), Collier must find the photo and style of art to be particularly touching as well. I am not studied in the style of that specific art-form, though I can certainly understand how it will catch the eye of those perusing the record stores who actually allow it. Still, this tactic should be considered anything but menacing, as all proceeds from How Can There Be Another Day? are generously being donated to charity. Even though the album is a collection of demos and b-sides spanning Collier's twelve-year solo career, it is still quite enjoyable to new and old fans alike, featuring six original songs and six cover songs apiece. After all, Collier has the sufficient amount of enjoyable albums and fans to compensate for any commercial loss, also recognizing that at this point in his career, he should be proud that he was never the result of an automated corporate machine. Over the past fifteen years, Collier has uplifted his quiet but durable status within two main projects. Collier made his debut with the Seattle-based rock quartet the Best Kissers in the World in the early 90s. The group found early success, signing with the then relatively unknown Sub Pop in 1991 and releasing a self-titled EP. The EP was touted enough to score them a major label deal with MCA, as they released the Puddin' EP and their debut full-length, Been There, in 1993 under the label. Been There was an enjoyable assortment of alternative power-pop, also featuring a witty sense of humor with track titles like "She Won't Get Under Me Till I Get Over You". Collier was the chief songwriter for the Best Kissers in the World, writing the majority of their songs until the demise of their short-lived career in 1995. The band actually had their second full-length album, Yellow Brick Roadkill, recorded and mastered at the time when MCA dropped them from the label, causing the album to be forever unreleased. Frustrated, the band called it quits. One year after the collapse of the Best Kissers in the World, Collier released his debut solo album, I Had to Laugh Like Hell. In a different approach to his previous releases, I Had to Laugh Like Hell had a more focused emphasis on country-alternative, showcasing Collier's influences more coherently. An admiration was visible for Willie Nelson and Leonard Cohen, with Collier even describing the release sounding like "Pink Floyd as a country band". I suppose he was largely crediting his cover of Pink Floyd's "Fearless", his first in a very successful string of covers. Collier's best release came in 1998 with his self-titled solo release, Gerald Collier, featuring eleven songs that were packed with emotion and artistic vigor. While it was an expected continuation of his alt-country approach, the songs were respectably solid with an impacting diverseness also being present, featuring a fair amount of catchy pop swipes and slow-moving rock ballads. For those who were not convinced of Collier's songwriting talent with his previous releases, his self-titled release proved most skeptics wrong. In the following years, Collier released Low Tar Taste in 1999, took a short break and formed Deer Whistle with Dave Swafford and Tom Nurse in 2001, broke up the band a year later, and then followed it up with his fourth solo album, Breakin' Down, in 2003. Low Tar Taste and Breakin' Down were both commendable albums that pleased fans but did not find much in the form of a new audience.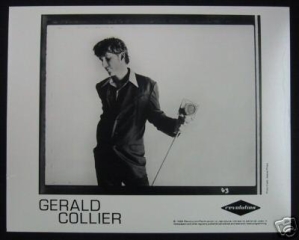 All of the songs on How Can There Be Another Day? were recorded in either 1997 or 1998, during Collier's creative peak. However, the specific album was just released this year under In Music We Trust in hopes to shine a new light on the largely undiscovered Gerald Collier. At the moment, Collier's musical future is up in the air, though he hopes to record his fifth solo album shortly. "I've confused people with every release. I Had to Laugh Like Hell was a major curveball and Deer Whistle was a curveball too," Collier said, still sharp with his sense of humor. "I keep telling Joseph to expect a reggae record in two years." In short, How Can There Be Another Day? should satisfy fans for a short while until the next hopeful release. The album's birth and original concept came when Collier's former guitar player, William Bernhard, discovered a bunch of unreleased demos left behind after Collier and his wife had moved to Oregon. Bernhard, also living in Oregon at the time, had dinner with Collier and his wife to show them the newly discovered recordings. The three liked the demos and outtakes so much that they decided to turn it into compilation, equating into How Can There Be Another Day?. On the album, Collier's covers includes the likes of Leonard Cohen's "Is This What You Wanted", Elton John's "Rocket Man", The Rolling Stones' "Jigsaw Puzzle", and Steve Earle's "Sometimes She Forgets". Whether Collier finds satisfaction in it or not, most of the covers outshine Collier's originals. The cover of "Is This What You Wanted" is nearly spot on and though no one can compare to the raspy and legendary voice of Leonard Cohen, Collier comes pretty damn close. Showing a talent for imitation, Collier appears to be attempting a different vocal approach in each cover, trying to sound like the original artist to the best of his abilities. Either way, the instrumentation and melodic shifts are accurate and memorable, while several particular sections, such as the haunting chorus on "Is This What You Wanted", makes them certainly worthwhile. "Rocket Man" is one of those covers that does not stray far from the original but still manages to maintain the fun factor and catchiness of the original, being a song that nearly everyone knows and can sing along to. "One Clear Shot" is an original song from Collier, being a good example of what his solo material sounds like. With several hooks and an aggressive vocal output, it is a very enjoyable song (especially for a b-side), though it does not nearly compare to the material on his self-titled solo release. While the covers on How Can There Be Another Day? make up for most of the enjoyable songs on the album, it's worth the buy and listen, both for personal enjoyment and the $15 donation to charity. This release shows in living color what we were all about," Collier says of the album. "If you were a fan of our material at all, you must appreciate this offering."
——————————————————————————————
Gerald Collier – Is This What You Wanted? (Leonard Cohen cover)

[audio:https://obscuresound.com/mp3/collier-ist.mp3]
——————————————————————————————
Gerald Collier – Rocket Man (Elton John cover)

[audio:https://obscuresound.com/mp3/.mp3]
——————————————————————————————
Gerald Collier – One Clear Shot

[audio:https://obscuresound.com/mp3/collier-one.mp3]
——————————————————————————————
Mike Mineo
I'm the founder/editor of Obscure Sound, which was formed in 2006. Previously, I wrote for PopMatters and Stylus Magazine. Send your music to
[email protected]
.