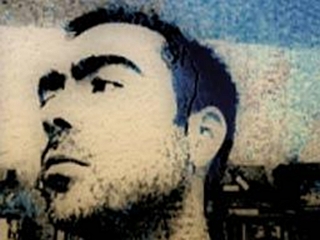 Some people are simply artists at heart. Whether it be through sculpture, painting, film, or music, they pursue the most personally attainable form of self-expression regardless of their environmental or social circumstances. In fact, harsher conditions have often played a pivotal role in the production of classically influential art. The overwhelming degree of emotional variability can create spectacles of self-expression that are marveled at for hundreds of years, providing a glimmer of hope for anyone with even a hint of ambition. For Fredo Viola, it is heavily apparent that the London-born songwriter would have had found a way to release art regardless of his preferred method of output or variability of location. Until he finally decided to settle in NYC with a specialization in songwriting, Viola was in a stage of constant transition. The transitional tendencies were found in regard to both his location and method of art; he lived in places as varied as London, Rome, Los Angeles, and New York throughout his life, dabbling in financially unreliable but artistically fulfilling occupations like a boy soprano vocalist, a film director, and an animation designer. Even though a past history may create cause for biographical indecisiveness, Viola classifies himself concisely as an American singer/songwriter and multi-media artist.
Film and music often overlap gracefully, as they both require similar requirements for the most fulfilling experience for the viewer or listener. Though one relies on visual perception and the other relies on audible perception, the intended themes and emotional expressions are often delivered in a similar manner. Whether a soundtrack is supplementing a film or a music video is supplementing a song, the two can be enjoyed simultaneously while still maintaining their individuality. That being said, it should not come as a shock that Viola was convinced to become a songwriter while studying to be a film director. As a student at NYU's Tisch School of the Arts, he first discovered the works of classical composers like Béla Bartók, Dmitri Shostakovich, and Igor Stravinsky. Considering that the composition of sound and the involvement of a soundtrack plays a pivotal role in the study of film, Viola's dedication to his originally intended study eventually led him to his true calling as a singer/songwriter. As he would be the first to tell you though, his musical influences are not limited to classical composers. During the same period at NYU, he became infatuated with independent artists like Belle & Sebastian, Amon Tobin, and Boards of Canada. In addition to being a fan of other genres as varied as gospel and trip-hop, he cites arguably his favorite rock artist as Harry Nilsson. Regardless of his past influences though, it is difficult to find one past artist who sounds anything quite like Fredo Viola's musical output.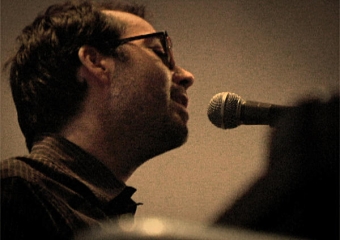 Viola's first big break came in 2004 when Jonathan Demme's remake of The Manchurian Candidate was released in theaters. His fantastic track, "The Sad Song", was licensed for use in the film, finally giving Viola recognition both on the screen and through music. Likely the most recognizable placement for "The Sad Song" came last year when it appeared on The O.C. (though I can honestly say that I have never seen the show in my life). The well-deserved recognition of the song's quality suddenly made Viola an admired name, as he found himself fielding calls from the likes of Roger Ebert, Massive Attack, Neil Gaiman, a few news outlets, and several film directors. They all offered promising career opportunities and Viola eventually decided to collaborate with Massive Attack, flying to Bristol and working on some material with the duo. Capitalizing on the success of "Sad Song", he has decided to feature the track on its respective self-titled EP, released last year. His full-length debut, The Turn, will be released this spring. As evidenced on "Sad Song", Viola's stylistic tendencies are remarkably unique. His usage of experimental '60s pop, minimalist electronica, and straight-cut psychedelia are all incorporated seamlessly. However, the aspect that separates him respectfully from most independent songwriters is undoubtedly his exquisite use of a capella, often turning his vocal melodies into a thing of stunning beauty.
Though it is nearly 4 years old, I believe that the inclusion of "The Sad Song" on The Turn was a great decision on Viola's part. Its beauty remains a thing of unwavering talent and stylistic ambitiousness, with the most impressive aspect being the minimal usage of instrumentation. Using a capella vocal form, a subtle rhythm section, and an occasional sprinkling of keys, Viola capitalizes on both his vocal and melodic skills without using bloated instrumentation or overproduction. Like a foreign virtuosity, the lyrics are uninterpretable but the melody and sheer power of Viola's vocals provide for a stunning listening experience that will have most listeners' jaws close to the floor. With several layerings of his own vocals providing for the driving melody of the song, chill-inducing moments like the sudden entrance of keys prove extremely enjoyable. "The Turn" is another exceptional example of Viola's a capella usage, with the radical transition from a talkative crowd to Viola's smooth vocals in the opening moments being startlingly appropriate. It uses the same elements that attributed to the greatness of "The Sad Song", yet it prefers infectiousness over beauty with its larger emphasis on pop. Keys relatedly emerge as a delicately important fixture and Viola's vocals rise in intensity as the song progresses, crafting an engagingly different but similarly enjoyable experience. As for the rest of The Turn, the attempts are largely experimental.
Other worthwhile moments on The Turn include the electronically manipulative production of "Friendship Is" and the urgent piano-led beat of "The Original Man", the latter being intentionally humorous in its usage of directorial terms and namedropping of George Clooney and Nicolas Cage. It mainly deals with the fear of modern technology, with Viola making remarks like "I have my doubts of the digital files," and "I've never once dealt with HD compression," with seemingly natural genuineness. It is an appropriate gesture for an artist who was previously an aspiring filmmaker. With his melodic talent though, it remains universally agreeable that his transition to a career as a songwriter was likely for the best. He can still dabble in film as well through music videos, as evidenced by his self-produced video of "The Sad Song". With different variations of unparalleled beauty and downright infectiousness interweaving with a countless variety of genres (a capella, electronica, free jazz, pop, classical… you catch my drift), The Turn is easily one of the most uniquely enjoyable debuts of 2008 so far.
——————————————————————————————
——————————————————————————————
——————————————————————————————
Fredo Viola – The Original Man

[audio:http://mineorecords.com/mp3/fviola-ori.mp3]
——————————————————————————————