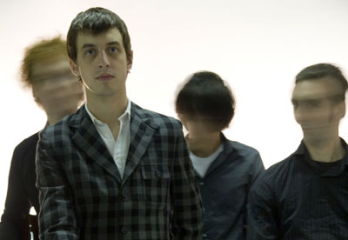 One of the most appealing aspects of power-pop is the ability it has to remain untainted in a world where stylistic alteration is often inevitable. While some may argue that the genre's apparent lack of stylistic ambition is the cause for such sturdy pop ideologies, the crafters of such music never seem to be given enough credit for their reluctance to become submissive toward what is deemed as this week's fad in the music industry. In fact, if a casual music fan listened to a few select contemporary power-pop artists, it would not be surprising if they were unable to classify which era the artist was from if they were unfamiliar with the artist's background. Apart from the technological aspects of production increasing with merit, the melodic approach and instrumental arsenal has not changed much since the genre first found its niche in the late '60s. For fans, this is simply part of its appeal. Considering that there are always exceptions, classifying an artist singularly in the vein of power-pop is extremely rare, as groups like Squeeze, The Cars, and even The Who all sound considerably different despite being grouped favorably into a vein of power-pop. Such multifarious examples will hopefully one day put qualms to rest about the genre's supposed limitations, though a few up-and-coming artists may also help critics change their tune.
I covered a fun power-pop group in The Mood earlier this week when they displayed additionally memorable tendencies involving punk and surf-rock. Today's feature covers Gentleman Jesse and His Men, a talented four-piece based out of Atlanta who could be grouped similarly into a consortium of power-pop. However, despite the analogous grouping, their approach differs dramatically. Yes, they are comparably intent on hooking in the listener with exceptionally infectious choruses and stellar harmonizing, but Gentleman Jesse and His Men happen to be significantly more nostalgic in approach. Instead of employing a formula in which an overwhelming degree of varying styles clash within a comforting power-pop aroma, the four-piece instead opts to bring back what made the genre so great in the first place. Traditional punk and garage-rock are the main forces at work here, making comparisons to the early workings of power-pop greats Exploding Hearts somewhat unavoidable. Exploding Hearts certainly infused more elements of punk into their overall sound, but the approach and level of melodic alteration remains highly comparable in the sentiment that both groups rely on amiable simplicity to elicit a uniquely engaging charm in which the songwriting and consequential hooks sound freshly invigorating despite the minimal forces of instrumentation at work.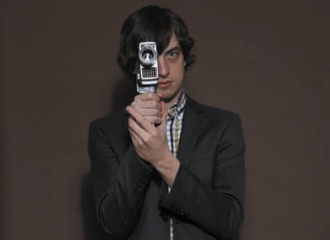 Although Atlanta locales may already recognize Gentleman Jesse himself as the bassist for one of the city's most respectable punk-rock groups, The Carbonas, even those familiar with Jesse Smith may have been surprised to discover that he is also a guitarist and songwriter in his own right. Smith formed the group with fellow Carbonas drummer Dave Rahn, releasing a 7″ single for "I Don't Wanna Know (Where You Been Tonight)" in 2006 on Douchemaster Records, an Atlanta-based label that has been home to The Carbonas and several other worthwhile local bands specializing in punk and power-pop. The single (with two b-sides) attracted buzz amongst The Carbonas' thriving local fanbase, leading the group to fully form and start work on their debut full-length. A self-titled effort, it is now available and fully recommended to anyone who even has a slight weak spot for traditional power-pop. In addition to the 12 congenial originals produced by Rahn, a cover of The Equals' classic "I Get So Excited" is included. Considering Gentleman Jesse's style of choice, the cover fits perfectly mid-way into the album without botching up the stylistic flow (which, in my mind, should be the only circumstance for including a cover on an album full of originals). Also included is "(If I Can See You) You're Too Close To Me", which was included earlier this year on a 7″ split alongside Joseph Plunket's "You Ruin Everything For Me".
In addition to flaunting his skills as a songwriter and guitarist, Smith plays the role of accessible power-pop vocalist with apparent ease, extracting a youthful tone of amateur exuberance while simultaneously allowing his commendable melodic range to flow naturally with the brisk use of guitar-led instrumentation. This is perhaps best heard on "All I Need Tonight (Is You)", a track that would likely have been considered a classic by now if it had been released 30 years ago. From the lyrics to the lead guitar progression, the approach is extraordinarily simple but the appeal arrives in the strong melodic form that Smith conveys with the utmost confidence. In conventional power-pop form, he utilizes a callback approach in the utterly irresistible chorus before embellishing the moment with an extremely concise guitar solo. To be honest, it is one of the few songs I have heard this year that has remained fixated in my head for more than one day at a time. Something similar can be said for "You Got Me Where You Want Me" and "Attention", both tracks who also utilize this accustomed callback approach with surprising precision. Those who view most traditional power-pop as a one-trick pony will likely state the same about Gentleman Jesse and His Men's debut album, but anyone who enjoys fantastic hooks guided by little more than a guitar and rhythm section simply needs to check it out. Intricate it may not be, but its infectiousness is downright undeniable.
——————————————————————————————
Gentleman Jesse and His Men – All I Need Tonight (Is You)

[audio:http://mineorecords.com/mp3/gjes-all.mp3]
——————————————————————————————
Gentleman Jesse and His Men – You Got Me Where You Want Me

[audio:http://mineorecords.com/mp3/gjes-you.mp3]
——————————————————————————————
Gentleman Jesse and His Men – I Get So Excited (The Equals cover)

[audio:http://mineorecords.com/mp3/gjes-ige.mp3]
——————————————————————————————