Posted
July 31, 2008 by Mike Mineo
in Features
Nights Out With Metronomy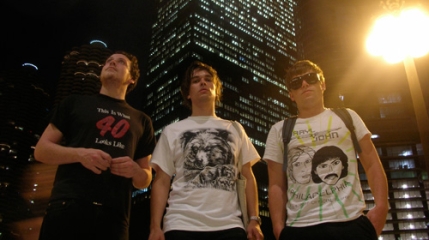 Some claim that technology dilutes originality and ambition, providing convenient sources to information that would otherwise be obtained through more arduous methods requiring a uniquely resourceful approach. While I do not disagree that technology has likely made the average person lazier, claiming technology to have a negative impact on creativity is laughable. Creativity is present in most individuals, triggered by circumstances that are unique to themselves. Give someone with no prior experience a guitar, bass, or drum set and you may have something special on your hands; it is a procedure determined as much by chance as it is talent. Technology has allowed music to exist in more forms than solid instrumentation, with many talented songwriters who are not the greatest guitarists or drummers finding solace in a more familiar source of output. As odd as it may sound, a laptop can be considered an instrument itself if the work produced on it exhibits an original form of songwriting and production that emits a sense of enjoyment. In fact, if not for technology, some contemporary artists may have never even discovered their truest stylistic intentions. Such is the case with Joseph Mount, the brains behind the highly touted Metronomy. If not for an unlikely technological purchase, his infectious songwriting may have never seen the light of day.
Prior to the formation of Metronomy, Mount had worked as a proficient drummer with a variety of bands around his native Devon, England. Current keyboardist/bassist Gabriel Stebbing actually played in quite a few of those bands, making the rhythm section familiar since the get-go. Considering that the bands mainly dwelled on conventional pop (The Upsides) and rock (The Customers), it was not until Mount's father sold him a Mac G4 computer that his creativity started flowing. After grabbing a bunch of musically related programs, he began to discover a sense of melodic wizardry, a talent that he had been primarily unaware of. He played around with both the idea of writing his own songs and remixing other artists, honing experience as he interweaved the two skills steadily. He released Metronomy's debut album, Pip Paine (Pay the £5000 You Owe), in 2006 to an initial pressing of 500 copies, with a more prosperous re-release occurring shortly after (it is also set to be re-released again this year, consequential to the buzz his newest album is receiving). It proved to be a fun effort that impressively displayed Mount's fusion of electronica, dance, and synth-rock, leading to a period that saw Mount remix a large variety of tracks at a rapid rate. This included anything from Kate Nash's "Foundations" to recently featured Late of the Pier's "The Bears are Coming", earning further recognition as one of the most sought-after remixers of 2007.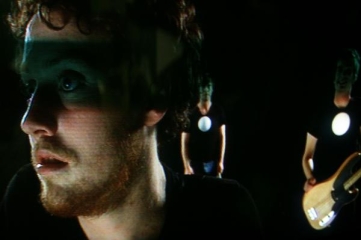 Though Mount had received plenty of recognition based on the strong success of Pip Paine (Pay the £5000 You Owe) and his remixes alone, one trademark aspect of Metronomy's performances have been their ability to put on a great show. Often aided by a cast of futuristic costumes, dance routines, and light shows, they are not ones to leave an audience with a feeling of dullness. However, Metronomy are also not a group set on style over substance. Mount is perfectly aware of the stereotype given to "laptop artists" in that their live performances often consist of some guy placidly sitting behind his laptop and he has done plenty to prevent this from applying to him. Apart from making his shows engaging with such charismatic fixtures, the music is often played in real-time by the consistent trio of Mount, Stebbing, and multi-instrumentalist Oscar Cash. Oh yeah, and about that music… it is quite impressive as well. Mount's content contains too many instrumental elements depictive of rock and pop to be classified in a strict category of electronica, with the varying melodic forms being a prime component of his creativity. He appears to think similarly to Justice or LCD Soundsystem's James Murphy, a performer whose boastful range of catchy electronic tracks offers both infectiousness and stylistic diversity despite being engineered in similar forms to one another.
Hot off dozens of memorable remixes, the buzz for Metronomy's second album, Nights Out, is starting to reach its peak for good reason. In addition to expanding upon a sound that has already found success, the album already sports four great singles in "Radio Ladio", "My Heart Rate Rapid", "Holiday", and "Heartbreaker". "Radio Ladio" was the first to be released, debuting last November. Featuring a typically assorted array of whirring synths over a rhythm section that is curiously depictive of funk, Mount crafts his stellar hooks by revealing fresh progressions in the midst of a lead melody experiencing a slight structural tweak. This one takes a turn for the better when the synths heighten in pitch and a chorus of child-like vocals enters the picture, spelling out the track's title in vibrant form (a la "D.A.N.C.E"). Throughout the album, Mount has a tendency to build upon simplistic synth lines with a highly intricate stage of evolvement, a feat that is best evidenced on the extremely infectious "My Heart Rate Rapid". And even on a more subdued, vocal-led track like "Heartbreaker", success is resoundingly achieved. While the lyrics speak desperately of romantic miscues, the subtleties within the track's production transform it into a breakup song that, instead of enforcing melancholy, urges the victim to dance rather than procreate; it is a welcome change of pace. It would be too early at this point, but if one were to compare Metronomy to the success Justice experienced in 2007, it may be premature but certainly not unlikely.
——————————————————————————————
[audio:http://mineorecords.com/mp3/metron-rad.mp3]
——————————————————————————————
Metronomy – My Heart Rate Rapid

[audio:http://mineorecords.com/mp3/metron-myh.mp3]
——————————————————————————————
[audio:http://mineorecords.com/mp3/metron-hea.mp3]
——————————————————————————————
Mike Mineo
I'm the founder/editor of Obscure Sound, which was formed in 2006. Previously, I wrote for PopMatters and Stylus Magazine. Send your music to
[email protected]
.