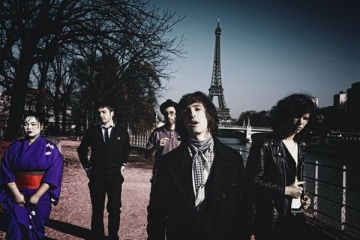 While it may be overly restrictive of most French radio stations to only allow songs containing at least 40% of the French language in their lyrical content to be permitted on air, I also suppose that individualizing yourself within a market full of national competition is also vital for keeping the diminishing business of non-satellite radio stations alive. With such a plethora of English-based pop music making its rounds everywhere from South America to Asia, there are certainly reasons why such a demanding focus is put in place on a language that is considered a country's own. If anything, it almost seems like they are encouraging French artists to write songs in their native tongue, rather than capitalizing on the widespread appeal of English to make an even larger profit. But even when asking this, why would a hungry independent artist abandon the opportunity to make a profit from music that would deliver the same intended message whether it was spoken in French, English, Japanese, or Swahili? This is the question that most of these artists make before their decision, with both confidence and stylistic intentions playing a significant factor. For the most recent era of young French musicians who grew up in the '90s embracing music from all over the world, attempting to write songs in English is hardly a foreign cause.
In what appears to be in commendable fashion, the Paris-based Neimo were not after financial pursuits when they mutually decided to write their songs entirely in English. Instead, it was their style rooted mainly in classic rock 'n' roll that weighed most heavily on the group's decision. "Rock is based on sweat, spontaneity and energy," lead vocalist Bruno Alexandre explained. "Rock and roll was born in the United States." The explanation is simple enough, as a goal toward accomplishing unconditional authenticity is a common one amongst artists rooted in the often all-too-common realm of contemporary rock music. And while their sound borrows plenty of soul and energy from the classic acts of the past, their additional grasp of modernized genres like synth-rock allows their entry into the more modernistic realm of music to be seamless and not overwrought or stylistically desperate. This slight issue in linguistics has caused their reception in France among promoters and record labels to be marginal, though it has certainly not proved to be an issue outside the borders. Shangri-La Music, a label located over 5000 miles away in Santa Monica, California, signed the energetic four-piece after listening to the potential of their previous material. This was primarily from their debut, From Scratch; it was an album that they were forced to self-release due to the lack of domestic attention they were receiving. Even listening to their lively earlier material, it is prevalent that the lack of interest was only rooted in the band's desire to explore their rock 'n' roll side… what a shame.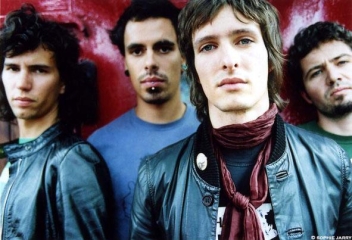 Even with all of their songs being sung entirely in English, it is striking that such an aspect is not even the most glaring one that should sound familiar to American and British audiences. After all, many will argue that it is more difficult to master a genre of music than learn a language (music teachers and language teachers shall commence the scuffle). Instead, the four-piece capitalizes on both a very familiar style of Brit-rock and newly revived form of synth-rock to craft a sound that just seems to destined for most western airwaves outside of France's restrictive channels. Packed full of energy, slick instrumentation, and stylistically cohesive methods of production, I would be surprised if at least one of the standouts on their excitable debut, Moderne Incidental, does not launch the band into a state of heightened national recognition. At this point for me, I believe that "Johnny Five" appears to be the best bet. Usually a vocalist with a sharp tendency for angsty reverberations, the transition that Alexandre makes during the outstanding chorus is one of triumphant elegance that is rare to find in the fused genre of Brit-pop and synth-rock. Backed by a lightly coordinated trickle of synths, the hook found during the chorus serves as one of the most memorable on the album. And remarkably enough, when it makes the suddent shift back to the grittier verse, it sounds neither disorganized nor out of place. Instead, it is a fine example of Neimo's urge to be grouped outside of other conventional art-rock acts in admirable form.
The album's opening track, "Can You Call Me?", is more demonstrative of the group's laudable guitar usage, primarily found during the mid-point in which a series of synths collide fluidly with a backing guitar solo that is both zealous and highly invigorating. The basis of the track itself is not the most melodically strong on the album, but the energy presented and overlapping of synths and guitars provide for a few of the most excitable moments you are likely to find from the young Parisians. For a more composed mood, "Something in Common" capitalizes on a series of rhythmically led verses to make comparisons to The Strokes abundant. As far as my personal favorite on the album goes though, I find "Lines" to be as successful as any attempt on the album. Alexandre brings back surprising comparisons to The Housemartins with a slight change in tone that is more resounding and crisply satisfying than anything else on the album. When they add their trademark complementary synth line in the midst of the track with an additional guitar progression, it adds to the song in more ways than one as he caps it off with a vocal-led finale that convinces the listener of the track's sheer success in utterly infectious form.
——————————————————————————————
——————————————————————————————
——————————————————————————————
——————————————————————————————