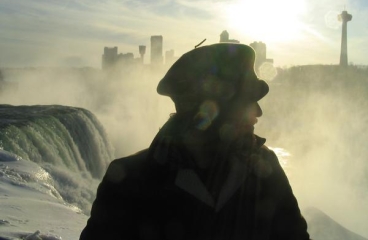 Throughout their educational career, one often comes across a teacher or professor that leaves a durable mark on their future. These could either be individuals who teach from knowledge, their heart, or both; it depends purely on the student's perception of what makes a teacher effective and – in modern terms – cool. My personal definition of a "cool teacher" is one that allows students to participate in stimulating discussions in order to form their own awareness of a certain topic. I have had even the dullest topics, whether it was math or science, become understandable and even somewhat enjoyable through the tactful work of some teachers. Of course, it also helped if they gave exams or papers that were not too difficult. Out of all the teachers that I have had though, I can confidently say that none of them took an approach that was similar to the one of Timothy Showalter. In fact, after reading about some of his tactics, it almost makes me want to go back in time and become an 8th grader all over again. Well, maybe that's a stretch, but learning to expand my artistic imagination by telling fantasy stories alongside songs by bands like Sigur Rós in the classroom sounds like an innovative and enjoyable way to get the most out of kids' imaginations. "It really showed me how beautiful kids' imaginations are," Showalter said in an interview, providing a glimpse of just how genuine his intentions really are.
For someone who has such a commendably high awareness of the importance of youthful imaginations, it should come as little surprise that Showalter is also an artist himself. The guitar strummin', Sigur Rós-playing, long-bearded teacher is likely hailed as the coolest teacher in the school based on his inventive teaching approach alone, but his status as a potential rock star certainly should help. Well, rock star is an overstatement since his debut album, Leave Ruin, ushers in a soft and melodic mixture of indie-pop and folk as its main stylistic focus, but Showalter can at least be assured that he will always have a willing audience to try out his new material on. At the moment, Showalter's students have no awareness of his musical project Strand of Oaks, but it seems pretty likely that one or two of them will stumble upon either intentionally or by accident in the near future, as the buzz is certainly building up online for the impressive Leave Ruin. As for Mr. Showalter, he teaches and makes his home in Wilkes-Barre, Pennsylvania. Although he is an Indiana native, he considers Wilkes-Barre to be his home based on the town's strong sense of community. And although he and his fiancé plan to move to Philadelphia for a few years since she plans to pursue her Masters, Showalter has said that it would take a lot to keep him away from Wilkes-Barre.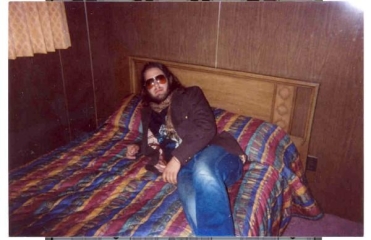 The collection of songs on Leave Ruin encompass a broad chronological variety of songs, as Showalter has been writing songs for about a decade. Over the past few years, he has been modifying them slightly in an effort to complete them in a satisfactory manner. He found himself at a mental block for a number of songs, but he began refining his songs with a passion before and after his days as a schoolteacher. Showalter shortly found welcome contributions from his friend, Lou Rogai of Lewis & Clarke, and began pushing his album even more toward completion. Rogai suggested to Showalter that they record the majority of album at the studio of Dan McKinney, a Pennsylvania native who is based in Lehigh Valley. They also worked with engineer Tom Asselin, who along with Rogai made some vital contributions to the final version of Leave Ruin. The result was somewhat of a mix between the raw lyrical folk of Nebraska-era Springsteen, the contemporary fusion of folk and pop from Bright Eyes, and the warmly harmonious reverberations of The Mamas & the Papas. For someone who had grown up enamored by the capabilities of electronic music, it was a surprising stylistic development for Showalter but it worked out very well in the end. "I'm not sure why I ever started playing the music I do now," he remarked. On tracks like the romanticized, key-led "Sister Evangeline" and the gospel-influenced "Mourning Worker" with its organs and slide guitars, you will likely wonder the same thing. It hardly matters though, as Showalter has succeeded in this style with such precision that there is little reason to turn back.
The album's opening track, "End in Flames", delivers a strong personal statement from Showalter in vaguely anecdotal form. One unfortunate day, Showalter came home to see his home on fire, with every one of his imaginable possessions inside. He was distraught, even sleeping in his charred bed the day after the fire, but he eventually overcame it. In fact, one could say that such an event gave Showalter the artistic stimulation that he required, as he began the process for creating Leave Ruin shortly thereafter. Appropriately enough, the melody sifts a fine line between melancholy and heartfelt optimism. Several hushed piano chords and a frantic electric guitar progression establishes the track's initial workings. "To see the world end in flames, to see the world end in flames," he then repeats, opening way for the warm embrace of the rhythm section. After referring to the hyperbolic metaphor that is the song's title, he speaks of beauty in one another before touching on reflection for a final time. Accompanied by a simple but warmly effecting melody, it is a genuinely enjoyable effort that opens up an album full of similar sentiments. "Two Kids" is less majestic in scope in both lyrical and melodic elements, but the subtleties like the hushed handclaps and involvement of a banjo "Because men my age, it's hard for us to say all the places that we've gone wrong," he sings, once again referring to the process of moving on and reflecting upon life in a positive manner. This is a constant theme throughout the album, which is somewhat ironic since Showalter's greatest days still appear to lie ahead of him.
——————————————————————————————
Strand of Oaks – End in Flames

[audio:http://mineorecords.com/mp3/soaks-end.mp3]
——————————————————————————————
Strand of Oaks – Mourning Worker

[audio:http://mineorecords.com/mp3/soaks-mou.mp3]
——————————————————————————————
——————————————————————————————