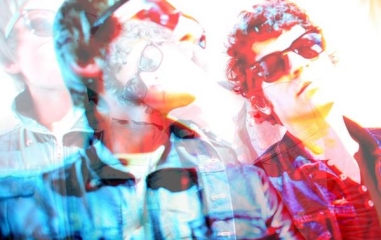 Psychedelia is rarely looked upon as the most intricate or respectable of genres. Throw in a little reverb here, add some overlapping vocal melodies there, and you have yourself a song typical of the style. The dismissal of psychedelia is usually rooted in one of two excuses, with one being the genre's linear composure and the other related to the supposed target audience of deadbeats and hippies. Both are horrible stereotypes, especially in response to a genre that – if anything – is more overlooked than most styles of indie-rock that occupy the mainstream today. Although it is true that there have been many desperate psychedelia artists and fans that are tripping too hard to know who is on stage, I feel that the artists that utilize elements of psychedelia while maintaining an emphasis on other genres are being underappreciated because of this ridiculous generalizations. Spacemen 3 is the first group that comes to mind for me, as they prominently infused a new style of psychedelia that was previously interpreted as unconventional and devoid of focus. They were able to create beautiful melodies with heavy distortion and pulsing percussion, an aspect that captured fans due to the unique contrasting of different stylistic methods. Implementation of synths, one-chord jam sessions, and avant-garde production and structural techniques were prevalent, and the cult following they amassed was in result to a sound that was both incomparable and inventively brilliant.
Even if they are not exactly household names to casual music fans, groups like Spacemen 3 and The Jesus and Mary Chain are responsible for molding the current perception of psychedelia as a genre that is often unpredictable and inherently multifarious. Bands like Deerhunter, Wavves, and Crystal Stilts are all clearly indebted to this, as defining their music often is an inconclusive task that leads us somewhere between psychedelia, post-punk, and indie-rock. One could say that the newest group to emerge from this righteous philosophy has the potential to be the most eclectic of them all. Crocodiles have been building some buzz for the past several months, thanks to some help from a group of a comparable stylistic vein. They were propelled initially by the praise of acclaimed noise-pop duo No Age, who wrote on their site at the end of 2008 that Crocodiles' "Neon Jesus" was one of their favorite songs of the year. A record deal with Fat Possum Records followed less than a month later, and Crocodiles soon enough found themselves caught up in an unavoidable stream of hype. That the two frontmen consist of a teacher and a butcher almost sounds like the start of a bad joke, but it is hard to blame a band at the middle-point between obscurity and renown for holding a steady job. Butchers and teachers rarely cross paths in the world of traditional occupations, but Crocodiles appears as an exhibit of one of the best songwriting partnerships of 2009.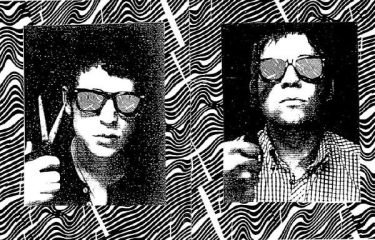 While one would have usually found Brandon Welchez substitute-teaching in a classroom or Charles Rowell baking bread in a bakery instead of on stage or in the studio, they are both currently in the midst of a national tour that demands a show nearly every night for several months. It is hard to blame the demand for Crocodiles though, as it seems that they have emerged at a perfect time when fusions of psychedelia are accessible and familiar to many listeners of indie-rock. Crocodiles' mixture of psychedelia, noise-pop, and post-punk has earned them comparisons to Spacemen 3 and the like, but there is a sense of modernistic ingenuity even on unavoidably nostalgic efforts like "I Wanna Kill" and "Here Comes the Sky." It is their stylistic adeptness that carries them far on most occasions, as their display of wispy synth lines, roaring guitars, and alternating percussion show the duo's most glaring strength. These contrasting elements prevail as surprisingly cohesive standards thanks to Crocodiles' impressive songwriting and stylistic composure, one that achieves innovative greatness despite some enjoyably blatant influences. "I Wanna Kill" plays with the buoyant reverb of '80s indie-rock staples like Echo & the Bunnymen, while the jagged "Flash of Light" is highly reminiscent of the artsy yelps and spurting bass that is typical of contemporary noise-pop. Their debut album, Summer of Hate, feels like one accessible time machine; the duo appears with a seamless ability to either singularly focus on one period or fuse them together to create something extraordinarily unique.
The unique craftsmanship of Summer of Hate results in an album that values consistency in a different light than most contemporary artists. Somehow, despite the fact that nearly each and every song sounds like it originated from a different time period, each and every song flows into one another gracefully with no force at all. "Soft Skull (In My Room)" touts vocal ardency with some impressive guitar work and utilization of synths, but a hazily ethereal demeanor still lurks in Welchez's blithe vocals and Rowell's light synths. As a result, the transition into the beautiful "Here Comes the Sky" succeeds without a hitch. Keys take on a similar rhythmic role as the synths on "Soft Skull (In My Room)", but the duo's psychedelic ventures are considerably more prevalent here with a single reverbed guitar and choir-like assortment of synth pads enclosing the track into thickly reverberating heights. The style reminds me more of Blur's more psychedelic material ("1992", the bulk of 13) than psych-rock shape-shifters like Spacemen 3, but this time it results in perhaps the group's greatest achievement thus far. Summer of Hate is a distinctively memorable debut that achieves based on its own innovation, as it masterfully juggles the divide between audible influence and focused creativity.
——————————————————————————————
Crocodiles – Here Comes the Sky

[audio:http://mineorecords.com/mp3/croc-her.mp3]
——————————————————————————————
——————————————————————————————
Crocodiles – Soft Skull (In My Room)

[audio:http://mineorecords.com/mp3/croc-sof.mp3]
——————————————————————————————