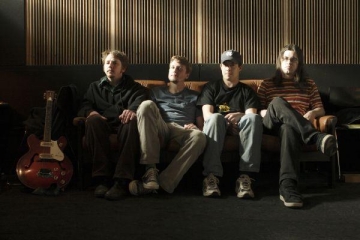 One hit wonders are certainly a fascinating concept. An artist with the fortune of executing one brilliant idea can live quite a luxurious lifestyle with minimal work, even if most artists who instead release numerous albums that are all enjoyable often end up barely scraping by. Sure, most of us can agree that the music industry does not reward its inclined occupants based on effort, but what is the deciding factor then? Most of the time, it seems to be based on chance and commercial reception more than anything else, which hinders the ability that independent music has to emit originality and selflessness. The effect may be indirect, but the hordes of artists that compete for the one breakthrough single that earns them a cool million or two inherit an ideology that proves detrimental to the values of artistry in general. Striving for monetary success is an ideal that has been firmly enforced in society, even if its tendency to overlap into business, sports, and the arts has caused aspects like effort, commitment, and morality to lower themselves within the hierarchies of success. Independent music, though, seems to retain selfless intuitions for success. It seems to prevail momentously in the arts, mainly because the results affect its followers on an emotional level.
Existing within this realm of independent music in a form that is too transparent for their evident talents, The Kingsbury Manx are a fine example of a group that have never been deterred by the allure of cheap ambition. Their four albums, all released this decade, have shown the North Carolina-based quartet to be a band that values consistency just as much as they do radio-friendly accessibility. It would be hard to select any of their four albums as their best, as their lush mixture of throwback pop and country (with tinges of psychedelia and rock) has remained a successful concoction that has never grown tiresome or uninspired on any of The Kingsbury Manx's releases. The group's history is pretty traditional, as they follow a long line of schoolmates-turned-bandmates that met in middle school, separated for a bit in college, and then reunited to infuse their artistic compatibility. For college, the four members all stayed within the boundaries of North Carolina, with half attending UNC-Chapel Hill and the other two studying at Wilmington. Both The Kingsbury Manx's adoration for their home state and their unintimidating demeanor is indicative on their MySpace, where their celebratory response to UNC's NCAA win is profiled in a plethora of photos. It looks like the MySpace for a high school sports fan rather than a professional band, but it fits surprisingly well with The Kingsbury Manx's unpretentiousness and artistic values.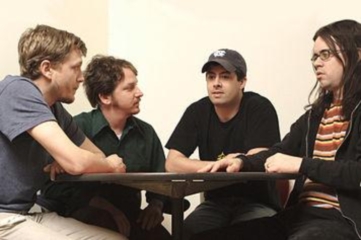 The Kingsbury Manx's rise to success has been slow but steady, seeming to escalade slightly with each successive release. Their four albums came within the span of 2000 to 2005, demonstrating a rapid sense of workmanship in addition to the consistency that eventually resulted in a sizable fanbase by the release of their previous album, The Fast Rise and Fall of the South, in 2005. Four years has probably seemed like a lifetime to fans that were accustomed to The Kingsbury Manx's quick releases of LPs and EPs, but it has certainly paid off with the release of their fifth album, Ascenseur Ouvert!. Their sound has always been accessible, mainly because of the influence that British '60s pop has had on them. The Kinks, The Byrds, and even Pink Floyd's lighter fare have a prominent influence on The Kingsbury Manx's fusion of blissful chamber-pop and '60s psychedelia. Beginning with their second album, Let You Down, The Kingsbury Manx have explored more ambitious moods and styles in addition to their accessible vein of pop. Each album has appeared to involve more modernistic styles like alt-rock or Americana, but their admiration of '60s British pop remains prevalent. On Ascenseur Ouvert!, the four-piece have used their decade-long experience and growing stylistic ambitiousness to present an impressive release that capitalizes on both their British influences and native American roots.
As a whole, Ascenseur Ouvert! is accessible from the get-go due to an approach that uses both the group's conception of familiar pop music and an album format that features short-but-sweet tracks that rarely exceed four minutes. These never seem to waste even a second of time though, as the lush vocal harmonies and melodic assortment of keys and acoustics make tracks like "If You're on the Mend, I'm on the Move" and "These Three Things". The infectious "Over the Oeuvre" is more brisk with its pulsating keys and trickling synth line, but the vocals of guitarist Bill Taylor and drummer Ryan Richardson are serene and whimsically delightful enough to make even chaos seem uncharacteristically relaxing. Save for the budding strings of "Minos Maze" and the subtle orchestral usage in "Shoulder Stories" and "Well, Whatever", the album never strays far from a familiar and consistent stylistic territory. The aforementioned tracks with orchestral implementation tend to echo contemporary chamber-pop acts like Field Music or Belle & Sebastian in their approach, occasionally resulting in even greater heights than on throwback Brit-pop efforts. Even on those though, the album reaches sweeping heights that rivals all of The Kingsbury Manx's previous efforts. They may not have reached household-name status yet, but their consistency should pay off after Ascenseur Ouvert! is warmly received. Not everyone needs a one-hit-wonder to achieve success; for The Kingsbury Manx and most enduring artists, their eventual recognition will arise from consistency and durability.
——————————————————————————————
The Kingsbury Manx – Well, Whatever

[audio:http://mineorecords.com/mp3/kmanx-wel.mp3]
——————————————————————————————
The Kingsbury Manx – If You're on the Mend, I'm on the Move

[audio:http://mineorecords.com/mp3/kmanx-ify.mp3]
——————————————————————————————
The Kingsbury Manx – Over the Oeuvre

[audio:http://mineorecords.com/mp3/kmanx-ove.mp3]
——————————————————————————————