Posted
June 4, 2009 by Mike Mineo
in Features
Lee Fields & The Expressions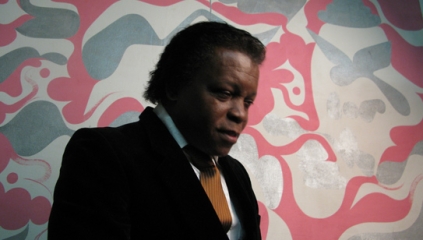 When I featured the legendary Thom Bell two years ago, it proved to be somewhat contrary to this site's usual format. I often tend to look at groups whose future has yet to be written, compared to living legends whose past is already etched on a hall-of-fame replica somewhere. For the Bell article, I had let some personal leverage come into play; I feel an obligation to cover any artist that I recognize as underappreciated, living or dead. As a result, my admiration for Philly soul and the numerous groups Thom Bell worked with caused me to realize the lack of recognition for soul artists today. Soul music has a name that has been ridden by clichés and stereotypes, the most common being that it is outdated and without means for a modernistic revival. Artists like Jamie Lidell and Raphael Saadiq disprove this with a fashionable style of soul touched up by electronic and pop elements, but they remain too far out of the mainstream spotlight to contribute much to the conventionalized outlook on soul music. Lidell, Saadiq, and even artists like Alicia Keys do have a role in exposing their influences though, which usually trace back to the likes of James Brown, Sam Cooke, and Marvin Gaye. This indirect relation is usually the only contact the average listener has with soul music today, which is a shame because of its invaluable influence on today's pop music.
Perhaps it takes actual figures from the past to re-ignite the popularity of the soul movement, even in an age like this where commercialization seems to be vital for music's success. Soul actually originated from the commercialization of rhythm and blues though, so perhaps a fusion of today's pop music with some throwback '60s soul would strike the right chord for young listeners. Lee Fields is by no means a new name (he has been releasing material since the late '60s), but his comeback attempts may be just what the doctor ordered for gravitating today's listeners toward soul music. Fields was active throughout the '70s but then went on hiatus in the '80s, only to return in 1992 with a comeback surprise in Enough Is Enough. Since then, he has released six albums; his newest, My World, was released this June. His sound is more reminiscent of throwback soul than the additive-filled soul fusions that are popular today, but his lack of emphasis on structural and stylistic experimentation owes more to the genuine fervor of '60s soul than to its lack of intricacy. My World follows this formula with great success, resulting in an album that serves as an ode to yesterday's soul music without sounding outdated or devoid of originality.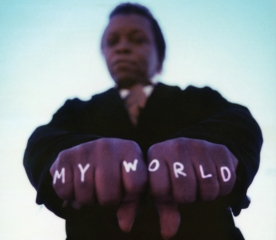 It speaks volumes of Fields' ardency that women still appear to comprise the bulk of his audience. It means nothing that Fields looks to be in his 60s by now, as his voice and charm still work wonders. In fact, considering his modest success in the '70s, one can arguably say that Fields' best work has come within the past decade. His comeback albums in the '90s were fun but rarely emotionally invigorating, often featuring a generic style of soul and blues that got lost in the transition from the '80s to '90s with unsuccessful synthesizers and predictable balladry. Fields' 1999 album, Let's Get a Groove On, marked a new label and direction for the seemingly ageless soul artist; he pulled out his James Brown jumpsuit and delivered a whole bunch of infectious soul-funk that resulted in the most acclaimed record of Fields' career. Its follow-up in 2002, Problems, was just as good, once again seeing Fields' trace back to his most prevalent influence in James Brown. I know that all these Brown comparisons may turn some off, but I recommend that you give Fields a listen regardless of your opinion on Brown. After all, My World pursues a style that is more reminiscent of the Philly soul that Thom Bell crafted so ingeniously in the late '60s and '70s. This, in addition to Fields' prolific experience, crafts an album that surpasses Let's Get a Groove On in being the best of his career.
A song like "Ladies" is something of a rare delicacy; it manages to capture the glistening nostalgia of '60s soul with subtle techniques that make it relevant today. The production is reminiscent of archetypal Philly soul here and throughout the album, seeing a cohesive blend of seductive string arrangements and bustling bass lines flourish over an orchestral accompaniment that would make Bell or recently imprisoned Phil Spector long for the past (if the latter does not do so already). In "Ladies", these captivating arrangements combine with Fields' vocal hooks and ardency to create something special. "When you pass me by, it's like sugar to my eyes," he sings before the hectically excellent chorus. "You're sugar, you're spice, and you're everything nice. A man is incomplete without a lady in his life." He then speaks directly to this object of infatuation, elaborating upon the powers that she has on a broken heart. The topic is simple and much of the musical content is even simpler, but the devilishly clever hook that takes place in the chorus combined with Fields' inspiring vocal effort makes it one of the best on My World.
The self-titled track benefits from a fantastic rhythm section that is supplemented further by guitar licks, brass, and an assortment of keys. Fields' focus is political here, and his voice is raspier but also more ardent than most of the other tracks on My World. It distinctively reminded me of Bobby Womack and greats like "Across 110th Street" with Fields' haunting howl embellishing keys, saxophones, and funk guitar licks. The general style is more indicative of late '70s soul with the use of synthesizers, which are implemented very nicely here. "Love Comes and Goes" sounds like a lost classic from the Stylistics or Spinners, especially since Fields' vocals sound fresher than ever and his melodies could sweep insatiable fans off the floor. What really makes this comparison so memorable though is The Del-Larks, who back up Fields with interlacing vocal harmonies that add to the allure of the track's jubilant demeanor. Over a dozen musicians make up The Expressions, Fields' backing band, and they do a consistently remarkable job throughout the album. Even if My World does not achieve recognition due to today's generalized conception of soul music being "outdated", those who appreciate the genre and all the fine works within it will surely enjoy the excellent My World. It is a new album that sounds like a classic from the past.
——————————————————————————————
Lee Fields & The Expressions – Ladies

[audio:http://mineorecords.com/mp3/lfields-lad.mp3]
——————————————————————————————
Lee Fields & The Expressions – My World

[audio:http://mineorecords.com/mp3/lfields-myw.mp3]
——————————————————————————————
Lee Fields & The Expressions – Love Comes and Goes

[audio:http://mineorecords.com/mp3/lfields-lov.mp3]
——————————————————————————————
Mike Mineo
I'm the founder/editor of Obscure Sound, which was formed in 2006. Previously, I wrote for PopMatters and Stylus Magazine. Send your music to
[email protected]
.