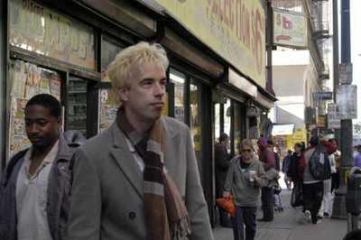 Listening or creating music can easily be labeled as a hobby, as it most commonly is. But for many musicians, its incorporation into one's lifestyle makes it much more than that. When LA-based songwriter Adam Marsland compares creating an album to raising children, most parents would probably laugh at the comparison. An album has no real human emotions or dire consequences in case of neglect, right? While it would indeed be ridiculous to value art more than a human life, the similarities between the upbringing of both is amusingly striking. "You're responsible for them," Marsland also says of albums. "Some grow up to be mechanics and you don't have to worry about them. Others are special, and you have to send them to medical school." Any music fan will notice that a classic album has a certain amount of dedication involved to it, something that – alongside talent – is one of the only necessities in creating a masterpiece. But talent and true dedication is as rare as anything when they coexist, a fact that becomes heavily prevalent when occurring despite its rare showing. As a veteran songwriter and producer, Marsland is certainly aware of this. With that in mind, he must have also been aware of the implications involved in creating a double-album. In his analogy, it might be comparable to raising twins with stark personalities; the parent attempts to manage all occurrences and themes while remaining equal and attentive to the surplus of material at hand. It is arduous to be sure, but raising two gems has to be more rewarding than one, right?
The difficulties in creating a double-album is apparent for even a veteran like Marsland, who is accustomed to releasing consistent material since his emergence in the early '90s with a few alt-rock groups, notably Cockeyed Ghost. He has been releasing solo albums since 2002's 232 Days on the Road. But to create a double-album is a new venture altogether, even for a songwriter that has been around for nearly two decades. To fuse cohesion with quality songwriting throughout two discs and 23 songs is no small feat, and to gather the proper material for a songwriter accustomed to releasing average-length albums must mean that his time spent off the stage and out of the studio must have had an effect as well. Unfortunately, finding inspiration through demise is more common than discovering it through triumph. Such was the case with Marsland and his new album, Go West. Although the album often depicts moving on and personal triumph in a prominent light through some infectious pop songwriting, Marsland's personal life was in a bit of chaos during the recording of the album. In addition to the untimely death of his brother, Marsland's house was broken into and most of his recording supplies were stolen. A Telecaster, synthesizer, and computer were among the things stolen, and it took Marsland some time to recuperate. But as Go West shows, sometimes our deepest lows can lead us to our biggest triumphs.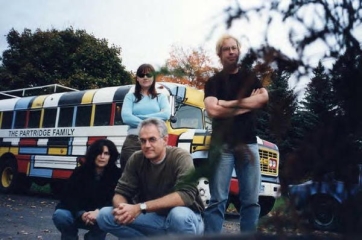 The death of a sibling and a robbery could be enough in one year to bring most people down to their knees, but Marsland has kept chugging on. There is little to suggest that these two unfortunate events, in addition an illness that has effected his hearing for several years, is going to stop him now. His best years appear to be ahead of him, especially since he just released his most accomplished album, Go West this year. The album's theme is immediately apparent from the dramatic croons of the opening "Standing in Chicago", the city which he clarifies as "the midpoint between east and west". He depicts characters at a crossroads, about to develop their life based on their own decisions about how to tackle their obstacles and control their strengths. It can get gritty and bleak, but it is always genuine and realistic. "It's roughly about being a young adult gradually finding out life isn't what you thought it was and neither are you," he says. Self-discovery is a prominent theme throughout the album, but its involvement is more interesting than that. Marsland finds that the simultaneous desire for security and freedom leads to the heightened difficulty of moral choices. When that is realized and digested, the evolution into an adult begins and ends. This is what Go West tells us, both in its title and encompassing songs. For such a deep and universal message, it gets it across extraordinarily.
For any longtime fan of Marsland, Go West should be one of their favorite albums of the year. The reason for this is the eclectic talent displayed throughout the album, as Marsland's career has seen him tackling everything from typical alt-rock to shimmering electro-pop. As a result, Go West almost plays like a greatest hits album due to its diversity and consistent quality, two necessities in creating a successful double-album. It is almost ironic since he released a greatest-hits collection last year, Daylight Kissing Night. This is why Go West is such a big accomplishment; these are all new tracks that could have easily fit on his greatest hits. Songs like "Learning the Ropes" concoct a style of piano-led pop that recalls that likes of Squeeze or Elton John, all while using Marsland's soulful croon to bring the effort to R&B territory. With that in mind, listening to the preceding track, "I Don't Wanna Dance With You", finds Marsland in a completely separate zone. As the title may suggest, get ready for the synth-bass and the mock-worthy falsetto, all incorporated with the best of intentions to throw some genuine dance infectiousness within the midst of power-poppers and alt-rockers. Some alt-rock tracks, like "Burn Down the World" and "Stranger on the Town", seem reminiscent of Marsland's '90s material with Cockeyed Ghost, but other efforts like "Learning the Ropes" and the fantastic "Standing in Chicago" are fresh and entirely innovative. What really makes Go West a great album is how it basically encompasses four different decades of music, even though Marsland has been around for barely over one. But between the infectious electro, fresh power-pop, '70s piano ditties, and thumping alternative, there is plenty on Go West for everyone.
——————————————————————————————
Adam Marsland – Standing in Chicago
[audio:http://mineorecords.com/mp3/amars-sta.mp3]
——————————————————————————————
Adam Marsland – Learning the Ropes
[audio:http://mineorecords.com/mp3/amars-lea.mp3]
——————————————————————————————
Adam Marsland – I Don't Wanna Dance With You
[audio:http://mineorecords.com/mp3/amars-ido.mp3]
——————————————————————————————