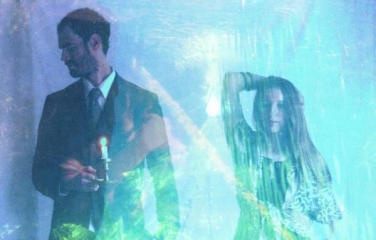 It is easy to rave about Casey Dienel's voice, which recalls Joni Mitchell's eclectic stylistic arsenal as much as Victoria Legrand's ghostly croon. Even those that do not like her project, White Hinterland, are still enthralled by her voice for a reason. She recalls the classic feel of Mitchell or Joan Baez and gives it a 21st century facelift. Under her fascinating arrangements and textures, Dienel loops her own voice and places them at various positions in the song, positions so infectiously perfect that comparisons to '60s and '70s neo-folk becomes imminent. Despite an abundance of influences on her sleeve, Dienel's grasp of contemporary production techniques has allowed her to mold a style of her own. Along with collaborator Shawn Creeden, her tendencies of structural variation and unconventional accessibility are nearly unsurpassed in the realm of electronic pop. The latter of those tendencies sounds almost like a contradiction, but there are few artists like White Hinterland that are able to make sounds engineered in an unconventional manner appealing to audiences of various tastes. This has only become recently apparent for the project, as their third album Kairos surpasses all its predecessors by containing some of the most genuinely fascinating hooks of the year. It is a release that values atmosphere just as much as hooks though, resulting in a very unique and rewarding listening experience.
The economical drum machine on "Moon Jam" resembles the isolated percussive feel of Beach House. Comparisons to 2010's most renowned dream-pop group stop at Dienel's haunting croon and percussive tendencies though. White Hinterland possess a very different feel from Beach House and most recent dream-pop acts, mainly because their distinctiveness is more reminiscent of more avant-garde movements like dubstep, italo-disco, and trip-hop. Despite several pleasant and relaxing compositions, jerky rhythms and stale chords place the listener in a feeling of uneasiness as they progress through Kairos. Dienel has a voice that can sound either like an angel or gatekeeper to hell, depending on where she decides to take the song at hand. "Begin Again" is more or less a pop music version of the recent dubstep movement, mainly led by Burial, that contains songs that derive their infectiousness from eerie and displaced atmospheres rather than infectious Euro-synths. The passion of Dienel's vocals give this effort more variation than the instrumentation suggests, wavering from the poppy repetition of the chorus' "be-gin a-gain" to the verse's less coherent array of glittering synths and cooing bass. The little bridge at 02:11 is a great display of White Hinterland's pop chops; it sees Dienel flourish over a very seductive melody, a reverberating bass and majestically outdated synth leading the way. "Just like the rain," she quivers, her own vocals backing up her phenomenal performance. It is really a fascinating song, like many songs on Kairos.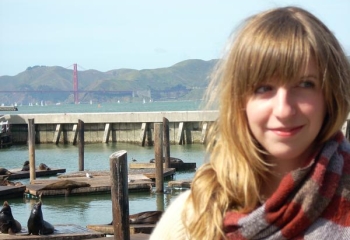 "Icarus" finds Dienel in considerably more accessible territory, the instrumentation opting for a more conservative stance than "Begin Again" or the illustrious "Thunderbird", which sounds more like instrumental new-age chants as opposed to the usual ominous electro-pop. Even on "Thunderbird" though, it is startling how great Dienel's vocals are. She would do quite well in the conventional realm of pop, but with such range in both pitch and emotional leverage she has treated music fans well with her decision to pursue experimental music like this, even if it results in less initial recognition. It works out perfect since she has not abandoned the allure of infectious hooks. "Icarus" gives us a little peek at Dienel's more restrained leanings, the main allure here being a resonating bass line that repeats continuously as Dienel emits a multi-layered howls of sorts for the chorus. There is not as much substance as interesting efforts like "Begin Again", but tracks like "Icarus" and "Bow & Arrow" tend to draw the listener in easier with repeating rhythms and structural tendencies. Even on these efforts though, there is a slab of ingenuity that comes from White Hinterland alone. Take the burst of brilliance at 01:45 in "Bow & Arrow" for instance, where the track turns from a barren, ghostly wasteland into a middle-eastern dance of sorts. Haunting, captivating, and extremely interesting. These are all indication of a great accomplishment in the field of electronic pop, and in Kairos White Hinterland have crafted an undeniable success that all electronica fans should get their hands on.
RIYL: Beach House, Joni Mitchell, Laura Nyro, Burial, Erykah Badu, Joanna Newsom, St. Vincent, Marissa Nadler, Massive Attack, Bodies of Water, No Kids, Taken by Trees
——————————————————————————————
——————————————————————————————
White Hinterland – Begin Again
[audio:http://mineorecords.com/mp3/whint-beg.mp3]
——————————————————————————————
——————————————————————————————