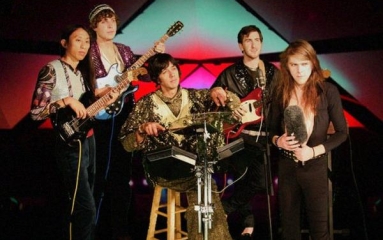 by Mike Mineo
The intimidation of Ariel Pink is notorious. His ambition is not necessarily what arouses such feelings, as quality melodies and upfront hooks are always present through a wide array of styles. Rather, it is the quantity and breadth of his work, a trait that can be attributed to his incessant tendency to write music. Pink has recorded hundreds of songs that sound nothing alike, their dates of origin varying between the mid '90s and late '00s. Despite tackling a comprehensive range of styles throughout this somewhat extensive span, he showcases a remarkably consistent presence in his approach that makes an Ariel Pink song immediately known despite its context or genre. After he had dropped the jaws of Animal Collective's four members (who also run Paw Tracks Records), Pink worked at a rapid pace releasing material under their label. Much of the ideas came from material he wrote in either the '90s or early '00s, modifying them with precision until they were presentable. New ideas arose during this time as well, but unloading the extensive Ariel Pink vault was certainly a necessity that contributes to enjoyment of his current endeavors and appreciation for his recent influence. Otherwise, it would be difficult to accurately recognize him as one of the most essential influences in the recent "chillwave" movement, where artists like Washed Out, Neon Indian, and Memory Cassette have paid subtle tribute to Pink's incredible past work.
Many consider the release of The Doldrums in 2004 to be what ignited recognition for Ariel Pink's Haunted Graffiti outside of his native Los Angeles. The album has a very understandable cult-following, which feeds on Pink's eccentric personality and general presence. That this personality sheds through so prominently of his music is more reminiscent of the past, where artists like Michael Jackson or Mick Jagger could have few effective copycats simply because their stage presence alone was so groundbreaking and original. This album encompassed a very creative period for Pink (real name: Ariel Rosenberg), from around 1998 to 2003, where he could churn out a few quality songs per week if required. This came with a prerequisite knowledge that the style of production was going to be traditionally that of Pink. Lo-fi bedroom recordings were a description often used for him, which is true in a way. Some critics brushed him off as a quantity-over-quality artist as a result, but those who gave his music found a practically unlimited source of ambition that few songwriters of the decade could match. Some parts were out of key, others had pops in the recordings or awkward transitions, but his talent was evident in more ways than one. This would understandably make him a perfect source of enjoyment for the avant-garde faithful like Animal Collective, but Pink's grasp of rock music and synth-pop always made him appear like a more natural fit for those seeking adventurous pop music in a nostalgic vein, rather than an approach fixated on the future developments of electronica.
This made his eventual role as one of chillwave's biggest influences fairly accidental, at least in the sense that even Pink likely did not expect to spur perhaps this decade's first relevant stylistic movement in indie-music. The critics that initially dismissed him would be even more surprised. Well, now that his influence is utterly undeniable, it might be time to give Pink a little more credit. This feature is written as a vital introduction to Ariel Pink's work, which is often more inaccessible than it should be. His discography is intimidating at a mere glance, so I will attempt to make it easier. Pink himself actually did a great job of this on Grandes Exitos, a self-released 2009 tour EP that served as a greatest hits of sorts for Pink's career up to that point. The 23 tracks there are great selections, and I urge everyone to check it out. Pink has yet to release a flawless album per say, but I find this is the closest one can get. Apart from the questionable omission of "Haunted Graffiti", "Gray Sunset", and "Let's Build a Campfire There", I consider it an outstanding introduction. It is hard to argue about the omission of certain songs though for a songwriter as greatly consistent as Pink, since even his occasional flourishes of mediocrity are fascinating. What I am saying is, check out Grandes Exitos first. The compilation is so accessible that it makes the subsequent journey through Pink's discography that less intimidating. Then listen to The Doldrums and go from there.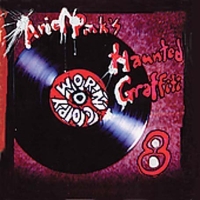 Animal Collective's accessible Merriweather Post Pavilion did wonders for their reputation. Like that, Ariel Pink's newest album, Before Today, could finally prompt some well-deserved recognition. It is his first attempt at "slick production", which essentially means he is using a drummer as a percussionist instead of his mouth and recorded in a decent studio. It will certainly appeal to those begging for a crisper display of Pink's songwriting, but many will also wonder about the album's cohesiveness. It is an acceptable thing to ask too, considering Pink is more impulsively creative than most songwriters would dare to be. One thing that tied everything from Pink's post-punk fixations to his forays into '70s soul was the traditionally lo-fi presence of his voice and backing instrumentation; he was heavy on bass, scratchy guitars, and organ-like stabs of synth, with various layers of any instrument taking lead when necessary. The quality itself was occasionally muddled, but never to the point where it obscured the melody too much. The melodies are too strong to blur in.While generally intentional, it was also a technique that supplemented his songs beautifully. His stylistic preferences often were of that vintage sort, from the '60s pop of "Interesting Results" to the Scott Walker/Depeche Mode hybrid "Envelopes Another Day", so it created feelings of nostalgia but also excitement when considering that his career just starting. It is a rare feeling to feel like you are listening to a classic from an artist who is not even in his prime yet, and this is precisely the feeling many received when listening to The Doldrums or any of his other releases.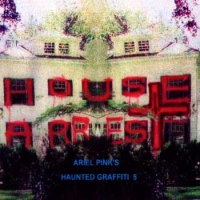 A review of Before Today will be published closer to its release on June 8th, but in the meantime I feel an obligation to prepare you before that time. I believe that many will be anticipating this album quite a bit if they give these songs, or any on Grandes Exitos, a chance. It may sound a bit out there first, but I strongly stress to keep listening. "For Kate I Wait" is easily one of his most popular songs, also sounding the most modernistic with its glossy layers of synths and whiny, romanticized croon. It is a great example of Pink's exhilarating harmonizing ability, which hits full stride toward the end when he flaunts a Michael Jackson influence with a series of high-pitched additives. It is very hard to not get lost in this song, and is highly recommended for nighttime listening (along with most Ariel Pink songs) due to its pulsating richness and serenely brilliant use of bass. The moody "Gray Sunset" should bring to mind The Cure, Echo & the Bunnymen, and other somber post-rockers in the best way possible, Pink's vocals reaching incredible range in establishing moods that could simply not be produced successfully past the '80s. He pulls it off though. Pink's ability to interweave a variety of his own vocal melodies contributes immensely to his success, and it is notable and most of his songs. It works especially well on "Envelopes Another Day", where he collides his highest and lowest pitch in a chorus that brings back the ominous allure of gloomy synth-pop.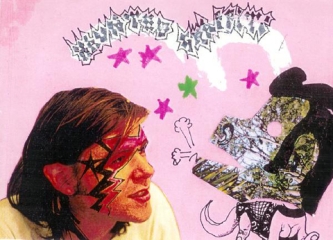 Apart from '80s throwbacks, Ariel Pink also has an obvious fondness for '60s pop and '70s music in general, specifically a Funkadelic-like fusion of funk, soul, and jazz. The incredibly vintage "Life in LA" shows this off well, its swaying mixture of brass and bass combining perfectly with a deadpan delivery that shows off a series of witty verses that collide with the romanticized view of Los Angeles. The mood of the song is what works best though, and the last three minutes or so are the best with its free-jazz impersonation. Moments like this make comparisons to Frank Zappa abundant, and even if Pink and Zappa tread in different stylistic territory most of the time, it would not be entirely crazy to compare their ambition. After all, Zappa became an unintentional influence as well after listeners finally caught on. I feel that similar circumstances will occur for Ariel Pink. He just needs a push from the media to expose his music to a wider audience. Hopefully Before Today will accomplish that when it releases in June. From the sound of it so far, I would not be surprised. The album's opener, "Hot Body Rub", brings Funkadelic to mind instantly in the catchiest way possible. All I will say is, it is a great way to start a very interesting album.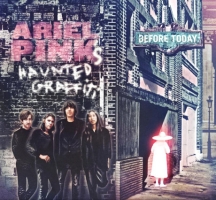 Many of Ariel Pink's most accessible songs are in the vein of '60s pop or folk, like "Every Night I Die at Miyagis", the girl-group pop of "Among Dreams", and an excellent cover of The Centimeters' "Interesting Results". These are all outstanding songs and boast some of Pink's most melodic songwriting (the covers are not his own obviously, but his personality bleeds even onto them). "Let's Build a Campfire There" is ridiculously addictive and in this same '60s folk vein, sounding like a cross of Devendra Banhart or Animal Collective (even though this Pink wrote this song before either came into the public eye). The twinkle of the keys in the chorus, followed by the quick guitar lick, gets me every time. It is anticipatory though, as the most shining moment is the bridge where the melody changes dramatically, inducing a spontaneous burst of emotion that makes his deadpan approaches that much more enjoyable. This is not one of his most inventive efforts, but it is easily one of his most melodic. The most beautiful thing about Ariel Pink's work is the diversity of efforts. Some tracks are experimental forays into free-jazz and others are instantly accessible re-interpretations of '60s pop or '80s synth-pop. You never know what to expect with Ariel Pink, but when quality is this consistent then taking risks as a listener requires less reluctance. Just give him a chance with these songs, Grandes Exitos, and The Doldrums Take it from there, and I can almost guarantee you will fall in love. After all, at this pace he may unexpectedly emerge as one of the most important artists of the decade.
RIYL: Washed Out, Neon Indian, Frank Zappa, John Maus, R. Stevie Moore, Nite Jewel, Ducktails, Panda Bear, Wavves, Ganglians, The Chameleons UK, The Smiths, Caribou, Interpol, Phantom Power, Memory Cassette, Real Estate, Girls, Memoryhouse, Animal Collective
——————————————————————————————
Ariel Pink's Haunted Graffiti – Let's Build a Campfire There

[audio:http://mineorecords.com/mp3/apink-let.mp3]
——————————————————————————————
Ariel Pink's Haunted Graffiti – Interesting Results

[audio:http://mineorecords.com/mp3/apink-int.mp3]
——————————————————————————————
Ariel Pink's Haunted Graffiti – Among Dreams

[audio:http://mineorecords.com/mp3/apink-amo.mp3]
——————————————————————————————
Ariel Pink's Haunted Graffiti – Gray Sunset

[audio:http://mineorecords.com/mp3/apink-gra.mp3]
——————————————————————————————
Ariel Pink's Haunted Graffiti – Haunted Graffiti

[audio:http://mineorecords.com/mp3/apink-hau.mp3]
——————————————————————————————
Ariel Pink's Haunted Graffiti – For Kate I Wait

[audio:http://mineorecords.com/mp3/apink-for.mp3]
——————————————————————————————
Ariel Pink's Haunted Graffiti – West Coast Calamities

[audio:http://mineorecords.com/mp3/apink-wes.mp3]
——————————————————————————————
ARIEL PINK DOWNLOADS (scroll down  a bit)
Other recommended tracks: "The Drummer", "Envelopes Another Day", "Helen", "Alisa", "Hardcore Pops Are Fun", "Are You Gonna Look After My Boys?", "Want Me", "Lover Boy", "Can't Hear My Eyes", "Beverly Kills", "She's Gone", and many more.