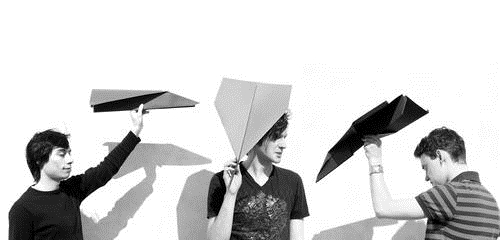 Kamp! are a sight to behold. They are on the cusp of an global breakthrough, yet at the moment remain confined to a Polish fan population that rightfully feels as if it has the best kept secret in electro-pop. Their sound rings of no foreign distinction, choosing to present a familiar version of the genre that brings to mind artists like Cut Copy and Tesla Boy. Essentially, it is the type of electro-pop that avoids the occasional pretension of other electronic genres, often being over-repetition or reliance on sample-based development. Kamp! produce purely great pop music that is minimally reliant on contemporary production. The reverb or droned keys are far cries from acoustical production, but the bells and whistles are minimal enough to divulge a sensational melody that could stand on its own even after an acoustic rendition. Transposing to an acoustic format is something that most electronic artists cannot accomplish without stumbling over the technologically astute components of their recordings. In this genre, an ability to do so represents a far more genuinely engineered and enjoyably straightforward vein of pop music.
"Heats" is the latest single from Kamp! and could potentially serve as their entry into the big time. While perhaps too developmentally paced for mainstream radio, it has a whiff of coolness in addition to songwriting that stresses proper patience throughout its five-minute run, opting to work in vocal melodies early as opposed to repeating the central loop for several minutes. Instead of muddled repetition in the vein of house music, we are graced with Tomek's vocal abilities early on, as well as the musical intuitiveness of fellow members Radek and Michal. I hate to say that Tomek sounds a bit like Bono in the beginning, but it's true. He has the same sort of confident clarity, with the European accent and dragging croon only making things more noticeable. As the music grows in complexity and hook-laden fury though, the styles of '80s rockers and Kamp! begin to grow more noticeably apart. For example, the comparison to Cut Copy is more evident on "Distance of the Modern Hearts", a brisker and more dance-friendly counterpart to the majestic glow of "Heats".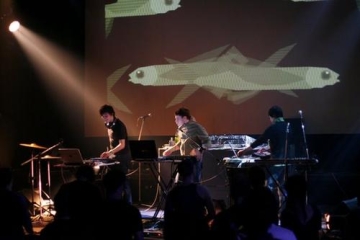 Although their most recent offering only includes these two songs, it is certainly enough to predict future success. The single's accompanying track, "Distance of the Modern Hearts", is more in the vein of '80s electro-pop upstarts like the Pet Shop Boys. Kamp! do not rely as much on complexity or mood like on "Heats", but succeed in their more house-oriented efforts through the creation of sheer infectiousness (which is usually the point for songs like this). One can begin to appreciate production techniques too though, like the sudden burst of synths a bit after the two-minute mark of "Distance of the Modern Hearts". Moments like these make it a particularly good reason to show Cut Copy fans the work of Kamp! Certain comparable songwriting flourishes are unavoidable. Back to the song, it is worth noting that the synth solo at the conclusion wraps things up nicely. "Heats" and this track both succeed on vastly different stylistic fronts, and that immediate exposition of variety is encouraging when considering the trio's future. At the moment it looks very bright, and all one needs are these few tracks to hear why.
RIYL: Cut Copy, Tesla Boy, Chromeo, The Presets, Hot Chip, Junior Boys, Lo-Fi-Fnk, Friendly Fires, The Pet Shop Boys, Erasure, LCD Soundsystem, Neon Indian, Passion Pit, Ladyhawke, Simian Mobile Disco, Calvin Harris, Miike Snow, Hercules and Love Affair, Muscles
——————————————————————————————
——————————————————————————————
Kamp! – Distance of the Modern Hearts

[audio:http://mineorecords.com/mp3/kamp-dis.mp3]
——————————————————————————————
Kamp! – Breaking a Ghost's Heart (Radio Edit)

[audio:http://mineorecords.com/mp3/kamp-bre.mp3]
——————————————————————————————