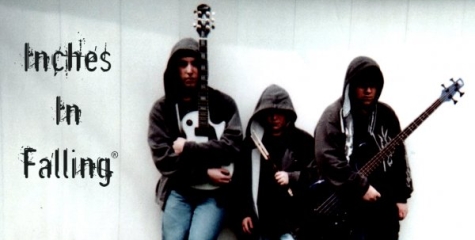 It is hard not to root for Inches in Falling. Apart from the fact that they seem way beyond their years, their presentation as classic-rock fetishists showcases a ferocity that is genuinely reflective of the era. It could be due to the scraggly, unrestrained vocals that somehow maintain melodic consistency despite sounding both frenetic and agitated. Or perhaps it is the blend of rhythm guitar, bass, and percussion that values the classic-rock build-up effect that most indie-rockers compensate for with innovatory production techniques. Inches in Falling differ in that sense, since their production relies on no bells and whistles to present itself. Their songs are riveting on their own, recorded very spontaneously as to capture the band's live capabilities as well as their songwriting, which benefits from a plethora of guitar solos and percussive throttles as the image of them on stage becomes clearer with each passing song.
The four-piece from South Shore, Massachusetts certainly are aware that radio stations are likely to pass over the opening song on their debut EP. "Not Insane" is six minutes full of classic-rock bliss, serving as the perfect introduction to the quartet's style. So it is a shame that the classic-rock stations will reject it simply because the band released it in 2010, while the contemporary stations will take one look at the length and throw it away. Readers of this site just care whether it is good or not, so enjoy. The bluesy bass line sounds great over the sputtering of guitar, which fluctuates from quick-paced single notes to echoey chords, the former usually emerging when the vocals are not.
Steve Hottenrott's vocals are easily comparable to Anton Newcombe, even without the classic-rock revivalism that both groups share, mainly because there is no reluctance to stretch higher pitches or hold a note. The concise, spur-of-the-moment delivery is more abundant than if one was stuck in contemplation, and it adds to the audible spontaneity present within the group. The song is just downright exciting, and if I heard Inches in Falling playing this at a battle of the bands or other local event it would convince me to look further. I doubt their live performances differ much from studio cuts like these, but it remains obvious that the band still maintains the right amount of polish and ingenuity to put out a record worth listening to.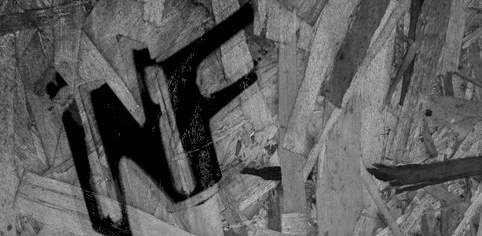 Their music also reminds me of Grinderman, a Nick Cave project that is set to release their second album this year. Of course, the scraggly high-pitched vocals in Inches in Falling are a far cry from Cave's deep convulsions. His voice immediately demands the essential presence of lyrics with substance, which fortunately align with Cave's talents as a supreme lyricist. At least at the moment, Inches in Falling's lyrics are generally irrelevant and forgettable in the grand scheme of things, simply because the vocalist's presence is more rhythmically and melodically involved. The narrative scheme is usually non-existent, which is just fine when you are able to offer up songs like "Not Insane" or "Straight Forward", which begins with a Todd Rundgren-like jangle of acoustic and electric guitars. It tackles territory more restrained in the vein of power-pop as opposed to classic-rock, and in turn there is more repetition than usual. It lacks the wonderful ferocity of "Not Insane", but offers plenty of great ideas in its incorporation of keys, which flow seamlessly into the guitar-led deftness of the final minute or so.
For all the songs by The Rolling Stones, Steely Dan, and The Who that Inches in Falling listen to and show appreciation for, their own originality speaks volumes. Their overall enthusiasm reminds one of a group like Dr. Dog, who lack desperation in the most complementary sense. And with such an emphasis on classic-rock over other more popular (at the moment) revivalist genres like power-pop or post-punk, both their audible ideology and instrumental precision supports an ebullient presence that surpasses most rock-friendly peers. From the looks of their press photo, I would be surprised if they were out of high school. When it comes to genuinely good rock music though, that type of shit could not matter less.
RIYL: The Rolling Stones, Dr. Dog, Steely Dan, The Who, Deerhunter, Brian Jonestown Massacre, Grinderman, The Dandy Warhols, The Warlocks, Spacemen 3, The Black Angels, Darker My Love, Dead Meadow, Black Rebel Motorcycle Club, Spiritualized, 13th Floor Elevators, The Jesus and Mary Chain, Ride, Wooden Shjips, My Bloody Valentine, The Velvet Underground, Comets on Fire, Galaxie 500
——————————————————————————————
Inches in Falling – Not Insane

——————————————————————————————
Inches in Falling – Straight Forward

——————————————————————————————
Inches in Falling – The Bochen

——————————————————————————————