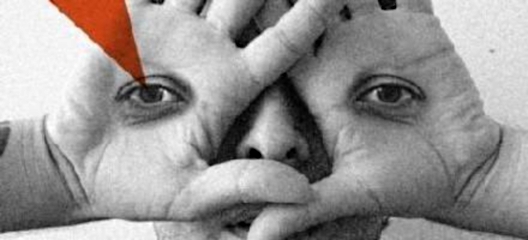 Earlier this fall we were treated to Twin Shadow, the solo project of Brooklyn-based George Lewis, Jr. His adoration for post-punk was no secret, with a post-punk arsenal of rhythmic reverb that beautifully complemented Lewis' deep and somber voice – which naturally fell somewhere between Morrissey and Ian McCulloch. Barring some more lighthearted moments like the glistening string-led infectiousness of "Shooting Holes at the Moon", the pulsating bass beats, minimalist percussion, and collection of eerie synths made Forget one of the most authentic and memorable post-punk tributes in recent memory. It would be difficult to find an artist this year with a similarly sophisticated replication of the movement, so it made sense that Twin Shadow was a solo project with individualized ideas for the most part. It would had been a miracle if Lewis found a collaborator with as much audible passion for it as he was capable of demonstrating on Forget (click here and scroll down a bit for audio).
Louis Vasquez would have been a great partner though. The sole member of The Soft Moon produces a post-punk sound that falls somewhere between Twin Shadow's synth-aided bleakness and Editors' shimmering riffs. The Soft Moon is arguably more atmospheric than either though, as Vasquez stays away from conventional vocal techniques within a fairly straightforward interpretation of post-punk rhythms, guitar progressions, and whirring synths. The mood is usually anxious and dark, with one of the standouts on the debut full-length The Soft Moon – "When It's Over" – showcasing that perfectly. Vasquez does not have a domineering voice like Lewis or Editors' Tom Smith, but he certainly maximizes his strengths to pave way for innovation that surpasses both. "When It's Over" begins with a flickering guitar tremolo and muted snare every half-note, with Vasquez's voice slowly becoming involved with a melodic moan. The moan grows to primarily indistinguishable lyrics propelled by a whisper, and this strategy pays off rewardingly when the droning cries of synths dominate the last one-third. Post-punk is contained in the rhythm section as the song explores areas of post-rock. Efforts like these are usually too daunting for post-punk revivalists, but Vasquez clearly has the tools to incorporate other nostalgic genres as well.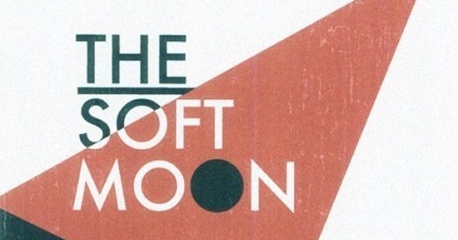 "Breathe the Fire" is like tremolo bliss. The percussion is more rapid here, but still subdued with calming reverb and distinctive panning. The track initially is immobile with its repetitive guitar and bass, with another guitar tone mimicking the sound of an alarm to drill home that feeling of anxiousness. Vasquez, again, relies on a whisper to create a mood that is at times unsettling. But there is always a redemptive quality in the grace and ethereal quality of the music, like at the 01:35 mark when a fluttering guitar progression gorgeously complements the revolving tremolos. This track makes widespread comparisons to Interpol more justified, at least to their remarkable debut album. Still, Vasquez's atmospheres concoct a more experimental feel that falls in line with Disco Inferno, Yoko Ono, or Bark Psychosis, not the type of post-punk revivalism listeners today are accustomed to. In a year with a fairly high number of successful ones, it is nice to have a release like Vasquez's where he experiments with post-punk recollections with phenomenal execution.
"Tiny Spiders" features drums that resemble a snake hissing, with an eerie synth providing lead over yet another bass tremolo. You should be hooked once the spooky guitar line emerges around forty seconds in. A layer of gauziness – similar to Disco Inferno or occasionally Orchestral Manoeuvres in the Dark – is present throughout, if only to ease in the heavy wave of distortion that concludes the track and album. This is not just noise though. You can clearly hear the interworking melodies and how the percussion, as minimal and repetitive as it may be, truly works within the guitars and synths to provide a feel remarkably unique to Vasquez. Other efforts like "Circles" and the gurgly synth-laden "Parallels" are nearly instrumental, and would actually serve as great soundtracks to some sophisticated cult-horror classic from the '80s. There is a bunch of differently enjoyable moments on The Soft Moon, leaving no questions whatsoever regarding Vasquez's capabilities as a uniquely endearing songwriter and producer.
RIYL: Twin Shadow, Disco Inferno, Interpol, Bark Psychosis, Yoko Ono, Talk Talk, Labradford, Hood, Gastr Del Sol, Codeine, Slint, Unwound
The Soft Moon – Breathe the Fire
The Soft Moon – When It's Over