This is the first of a feature we hope to publish weekly on Fridays or Saturdays. In the midst of full-length features and reviews, topical highlights of the past week or so seem wise to apply. Much like the Best-Of compilations, the "Week in Review" feature will aim to expose the latest news and hottest releases in a concise manner. The "song of the week", unlike "new tracks" and "best new album", is not reliant on a song's release date. Anything is fair game there, and it is up to the writer of that specific week. Everything else will feature very recent material though. To keep the opinions fresh, staff writers will often alternate duties for this feature week-by-week. Mike will take it next week, while Jay kicks the feature off today.
Week in Review (Jan 15-21)
by Jay Mattson
Top News Story:
COACHELLA!  The 2011 Coachella Music and Arts Festival artist lineup has been announced and is currently flying all over the Internet, kind of like a little indie-rock Christmas present for the kids.  Exciting acts include Arcade Fire, The Strokes, Kanye West, the reunion of Death From Above 1979 (!!!!), Animal Collective, The Black Keys, Lightning Bolt, Best Coast, Ms. Lauryn Hill, Tame Impala, and many, many, many others.
—————————————————————————————————————————————————-
New Tracks: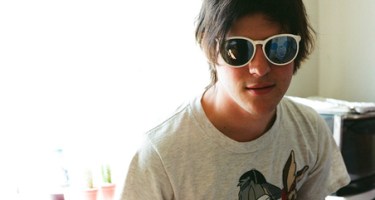 * A reported b-side left over from the King of the Beach sessions, "Mutant" is Nathan Williams at his best with Wavves.  Hazy instrumentals and Williams' unique vocals swim through the first half of the track before breaking down into a full instrumental movement.  Williams has stated that "Mutant" may appear on an upcoming 7" single… maybe.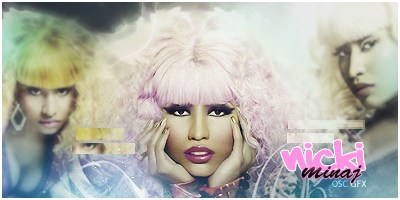 Nicki Minaj – Roman's Revenge 2.0 (featuring Lil' Wayne)
* The only thing that's changed on this 2.0 version of "Roman's Revenge", from Nicki's debut, Pink Friday, is that Lil' Wayne contributes the featured verses instead of Eminem. Overall, "2.0" isn't better or worse than the original, it's just different.  Wayne's tempo doesn't fit as well as Eminem's, and it shows when each version is played consecutively.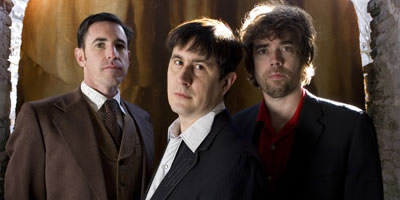 The Mountain Goats – Damn These Vampires
* As the first new track from John Darnielle since the Mountain Goats' The Life of the World to Come way back when in 2009, this track held a heavy burden.  Would Darnielle choose to continue down the dark and relgious path he set for himself, or would he start climbing toward a lighter tone and less serious tone?  The latter is proven true, as "Damn These Vampires" is a spirited acoustic jaunt through some of the Mountain Goats' greatest strengths.
—————————————————————————————————————————————————-
Best New Album of the Week:
Smith Westerns – All Die Young
If you wish you were born in the 1970s, Dye it Blonde is for you.  Built upon the jangle and swoon of the beginning of psychedelia without sounding too…well, psychedelic. More so, Smith Westerns manage to match the tone of psychedelic past, but crank the tempo up a few notches and add more electric guitar than hazy sitar.  In today's increasingly niche-based musical world, it has become increasingly difficult to record an album that audiences will willingly listen to from start to finish without skipping a track.  Dye it Blonde accomplishes this through songs that consistently grab your attention with their lighthearted melodies and catchy instrumentals.  More often than not, the guitar work carries the tracks, which is not a bad thing at all.  Smith Westerns have carved a sound for themselves that's simply enjoyable to hear and Dye it Blonde is the result of that.
—————————————————————————————————————————————————-
Song of the Week: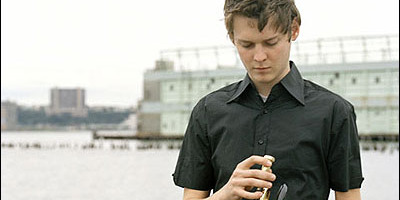 Everyone has a few songs that stay with them.  There are those few tracks that hold meaning, no matter what that meaning may be.  Perhaps it is a memory of a specific summer, or a feeling of happiness or depression rushes over you.  Maybe you actually become frightened, or it could simply that you really love the song.  For me, "Elephant Gun" is one of those songs.  It was the Beirut track that truly made me fall in love with Zach Condon's mesmerizing vocals and uncanny arrangements.  And while Beirut's entire catalog is genius, "Elephant Gun" is my favorite track by Condon and company.  The blending of instruments evident throughout the song is gorgeous, as Condon seamlessly adds and removes different layers of horns, strings and vocals.  When I first heard this song, all I could think about was a parade, a procession making steady progress down a smallish street in a populated French city.  Condon is, of course, the leader, but he's not walking in front.  Instead, he's sitting atop an elephant in a carrier while he strums away at the ukulele while his marching band whimsically plays along.