Week in Review (Jan 30-Feb 5)
Top News Story:
The White Stripes (1999-2011)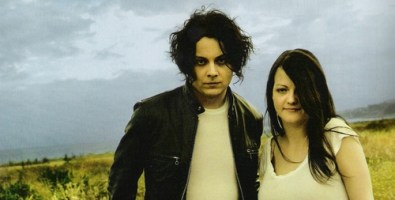 In a relatively painless manner, the White Stripes announced on Wednesday their dissolution.  While many immediately began speculating as to the reason, Jack and Meg posted a letter informing fans that it was simply time for the White Stripes to be finished.  The Whites made it clear in the letter that it was not a time for mourning, but a time to reflect upon what has been made and the integrity of that music.  Jack and Meg White gave us seven amazing albums and a decade of touring.  Most bands don't have the decency to bow out gracefully (see the Rolling Stones, U2), so it's refreshing to see the White Stripes do just that.
The White Stripes – Seven Nation Army
——————————————————————————————————————————————–
New Tracks: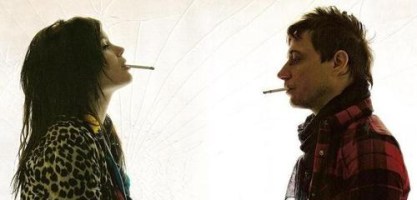 * The first single from the Kills' new album, Blood Pressures.  This track is a dirty, grimy, punchy showcase of the kind of sound the Kills produce so well.  While I was disappointed in Midnight Boom back in 2008, it was mostly because it didn't show the same energy that No Wow conjured back in 2005.  "Satellite" never has a low point. Hopefully, the rest of the album will act accordingly.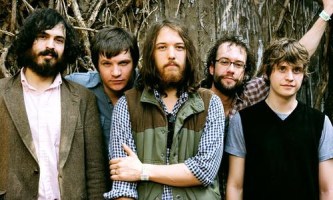 Fleet Foxes – Helplessness Blues
* I'll be the first to say I fell in love with Fleet Foxes' 2008 debut.  Unfortunately, Robin Pecknold's brand of psychedelic folk started to irritate me for unexplainable reasons.  I later realized that it was because Fleet Foxes inevitably sounded fluffy; it was full of over-arranged instruments and hyper-flourished vocals.  And while those elements were attractive at first, they soon came to be a point of resentment.  This leads me to "Helplessness Blues", a very Fleet Foxes-esque track, indeed.  All the standard parts are there (acoustic guitar, Pecknold vocals eventually soaring, crashing breakdown into an instrumental medley.)  What struck me about this song was how much more pompous Pecknold sounds now than he did in 2008.  What before could be chalked up to underground naivety now sounds silly and ridiculous coming from a band who has enjoyed success and should be pushing the boundaries instead of resting on their laurels.  If you like Fleet Foxes, you'll love "Helplessness Blues."  If you don't love Fleet Foxes, this song won't change your opinion.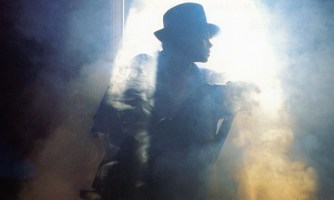 Michael Jackson/Yeah Yeah Yeahs – Thriller/Heads Will Roll (Glee)
* Because it appeals to a huge audience, because it covers Broadway (and off-) musicals, because it's so insanely, hugely popular, Glee gets a pretty bad rap among the "underground" music community.  And granted, most of the songs chosen for the show are downright abysmal (Celine Dion, Lizza Minnelli!?!?), but sometimes – just sometimes – the show succeeds in rising above it's pop/musical rut (i.e. – "Proud Mary", "River Deep, Mountain High", "Valerie") This mash-up of (arguably) the best songs by both Michael Jackson and the Yeah Yeah Yeahs is one of those good moments.  And honestly, if Danger Mouse or Girl Talk mashed them up, we'd all be bowing to their insight.  A simple bump in energy creates an amazing combination that will be totally overlooked by many simply because it carries the Glee brand.
——————————————————————————————————————————————–
Artist Profile:
Black Mountain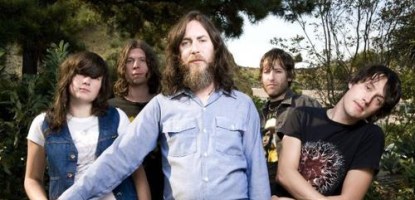 The Black Mountain Army began as a joke; an anecdote between friends in the Vancouver area.  Today, the BMA represents the musicians, artists and bands associated with the Army's primary group, Black Mountain.  And at the top of that peak is Stephen McBean, the vocalist and guitarist for Black Mountain and Pink Mountaintops.  Perhaps the most eccentric of the band, McBean is often obscured behind his long, wavy hair and massive beard.  But to lead an outfit that plays psychedelic acid rock, McBean is a champion.  The band's debut EP, Drugunaut, came out in early 2005 and their self-titled LP was released later the same year on Jagjaguwar Records to rave reviews.  In 2008, In the Future was released.  Black Mountain's sophomore LP marked a huge growth for the band.  A more unified sound and focused mixing proved successful.  The deluxe edition came packaged with Bastards of Light, a three-song EP.  Over the next two years, McBean and Company released the Stormy High single and Lucy Brown b/w Shelter on Sub Pop Records.  2010 saw the release of Wilderness Heart, their third on Jagjaguwar.
Bassist Matt Camirand and Drummer Joshua Wells moonlight in the alternative country band Blood Meridian. Wells also plays with vocalist Webber as Lightning Dust. Additionally, Schmidt has a solo moniker, Sinoia Caves, which only released one album of six tracks back in 2006.  Lightning Dust has two excellent albums, Lightning Dust and Infinite Light, under their belt, and Blood Meridian released three albums, all before 2007.
Of course, this couldn't be a Black Mountain feature without mentioning Pink Mountaintops, the expanded band.  All the members of Black Mountain proper appear, along with ten to twelve other members, some of whom change with each album.  The self-titled LP actually came out in 2004, a year before Black Mountain's first album.  In 2006, Pink Mountaintops released Axis of Evol, and Oustide Love in 2009.  And while Black Mountain's acidic, dirty guitar riffs drive forward their psychedelic rock, Pink Mountaintops plays more lighthearted, melodic jams designed to let you sing along with the five or six recorded vocalists.  They're sound is more straightforward through more traditional word play coupled with expansive instrumentals.
Read Jay's review of Wilderness Heart here.
Black Mountain – The Hair Song
——————————————————————————————————————————————–

Song of the Week: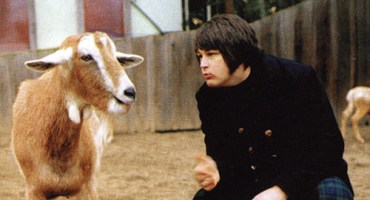 The Beach Boys – I Just Wasn't Made for These Times
by Mike Mineo
I have been on a Beach Boys kick as of late. This was surely evidenced by my appreciative Bullion feature, but even that did not allow me to touch on one of the greatest songwriters ever. Brian Wilson's story is a particularly touching one, as undisputed genius is a rare case and one that rarely results in a happy ending. Wilson has struggled with mental illness since the '70s, and to see him emerge triumphantly at the beginning of 2000 with a new-found sense of focus exhilarated me. One of – if not the – greatest American songwriters of all-time was once again able to focus on the craft he loved so much. The craft that he saw as an escape from insecurities, psychological abuse from his father, and times that just weren't made for an innovator like him.

On the classic Pet Sounds, this is precisely why "I Just Wasn't Made for These Times" resounds so strongly. He wrote it at a time where friends thought Pet Sounds would be an unequivocal disaster, not perhaps the greatest album of all-time. "Every time I get the inspiration to go change things around / No one wants to help me look for places, where new things might be found" is a particularly poignant line, as his absurd amount of creativity drew criticism from band members like (the terrible) Mike Love simply because his mind was too elementary to grasp Wilson's direction. All could see this frustration come full circle when Wilson went through years of self-abuse after Pet Sounds, with his mind eventually under full control of a psychologist named Eugene Landy whose methods deprived Wilson of the creativity that made Pet Sounds an American classic.
These methods made Wilson somewhat stable, but his innovation had practically been defeated and music became an insubstantial part in his life. When he emerged again in the late '80s with a self-titled solo album (at a time when Mike Love had already sabotaged the Beach Boys into a cash-craving joke), Wilson's material had his typical stylistic trademarks, but it was clear that his brilliance had been stymied by an over-controlling force in Landy. It was not until 1998's Imagination where the first glimpses of a return to form were found. At this point, he was again healthy enough to commit himself to music. More importantly, his enthusiasm was back. This resulted in the triumphant recovery of SMiLE – the lost Beach Boys classic – in 2004. The songs date back to the '60s, but the new recordings of Wilson's voice and stellar backing band made it sound as good as any Beach Boys classic. Take a listen to the album if you haven't already. It's a real American treasure, and any musical historian would agree.
Indeed, Wilson "Just Wasn't Made for These Times" in the '60s, but it was not his fault that audiences were not able to recognize blazing innovation and stylistic transformation at this period in music. The Beach Boys' transformation from feel-good pop songs like "Surfin' U.S.A." into bleak, moody territory was initially criticized by audiences and some band members alike. What is clear now, though, is that it served as one of the first instances in pop music where an artist was undergoing a radical period of artistic transformation, one where he stayed true to himself and his cast of moods instead of what would bring the greatest profits. The classic Pet Sounds and SMiLE are evidence of this. At the time, such genuine sentiments were mostly absent in music. As a result, any fan of independent music should be appreciative of Wilson's contributions, both as a musician and a figure who encouraged artists to pursue their own drive and creativity without regard for what the radio considers profitable at the time. He is a legend in several capacities.