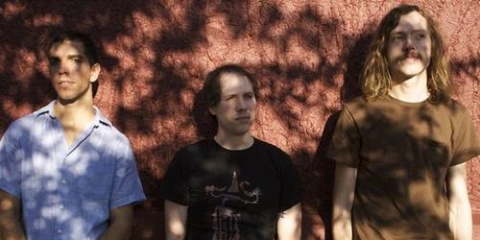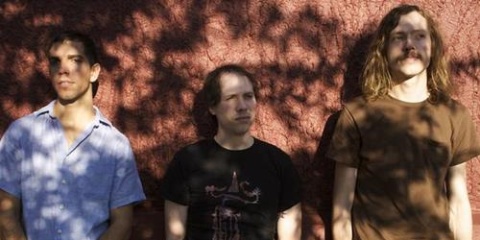 The subdued form of electronic-pop that NYC-based Silk Flowers pursue is a glittery cross between industrial ambience and chillwave. Behind their simplistic leads of bass-synth and keyboards, the trio presents interesting pieces of percussive-laden samples that range in feel from chaos to Shangri-la. More often than not, the song's backgrounds mimic the sounds of a metropolis or grimy scene of industry. The stuttering chiptune-like synths of "Chance" slowly progress over a ringing reminiscent of a harbor busy with freighters and forklifts, while the bouncy griminess of "Frozen Moments" is supplemented by an ambulance-like whirring in the distance. Early Ariel Pink comparisons are fairly abundant, though it would be wiser to use his friend John Maus as a point of comparison. His beautiful arrangements are sometimes lost behind a unique mode of production that reflects the soundtrack to a 1980s science documentary. But once you can get over his bizarrely deadpan vocals and style of production (think Carl Sagan's "Cosmos"!), it is clear that his lack of recognition is slightly absurd. After all, anyone who influences a promising act like Silk Flowers deserves their due.
Their second album, Ltd. Form, is a great find for any fan of Maus, OMD, or Depeche Mode. "Fruit of the Vine" pursues a more conventional rhythmic route, complete with a straight drum loop more reminiscent of club-ready dance than atmospheric synth-pop. Once a floating arpeggio gets things underway, an airy synth pad flutters with a sort of whimsical elegance, sporadically overlapped by a grimy synth more akin to Daft Punk than Air. Once the spacey synth arpeggio returns, we are introduced to the group's unconventional vocals. Similar to Maus' deadpan drawl, the voice is neither dominating nor melodically sweeping, but beneficial nonetheless. Dave Gahan can be credited as a huge influence to this styling as well. Silk Flowers sometimes have the tendency to meander along too much, like on the overly placid "Covered Lamp". It has nothing to do with it being an instrumental effort, as many of the tracks on Ltd. Form are just that. The excellent "Small Fortune" uses slick guitar reverberations reminiscent of Daft Punk and Ratatat over caressing synth pads that, once again, resemble a sci-fi sort of exoticness.
The infrequency of vocals on Ltd. Form proves for effectiveness in the long run. The immediate use of them on "Band of Color" may catch listeners in the midst of the album off guard, but the slick variety of the track provides no obstacles. In fact, many listeners will likely wonder why vocals were not featured more prominently after listening to this. Here, it resembles Devo's automated swagger behind stabs of synths and murky bass lines. For different effect, the whispering vocals in "Present Dreams" provide a solemnly haunting effect, like the sounds of a dolphin's sonar across the distance of a dark sea. The arpeggio that subsequently follows is quite beautiful despite its simplicity, hearkening back to '80s synth-pop in the vein of Erasure and Yazoo. While Ltd. Form has nothing that will jump Silk Flowers to the echelons of contemporary synth-pop recognition, it will appeal to a niche that has been waiting long for an original release that is tributary without being derivative.
RIYL: John Maus, Depeche Mode, Orchestral Manoeuvres in the Dark, Ariel Pink, Devo, Gary Numan, Air, Erasure, Ultravox, The Human League, Blancmange, Heaven 17, Visage