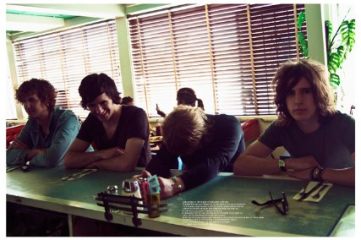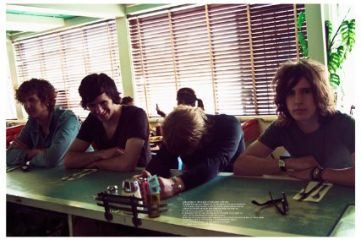 The Stanley Blacks are a no-gimmicks indie rock band from the UK. Fitting into such a category is presently a tricky maneuver, as many of their counterparts are shrugged off in favor of over-produced, industrial sounds.
But the four-piece have stayed true to the purest of music, even if their new album – which is set for release this summer – is produced by a two-time Grammy-winning producer. Bob Cutarella flew over from the US after he spotted the band while they were touring in LA (a tour that provided them with significant exposure). He has worked with everyone from Elton John to The Police, and even Michael Jackson. Cutarella's participation should be quite the honor for a band releasing their first album.
The Stanley Blacks took their rather unusual name from a 19th century composer; they insist they simply liked the name and draw no inspiration from his music. Instead, they list The Beatles, The Strokes and Interpol among their influences and have forged a sound that's clean and crisp, their harmonies as note-perfect as a barbershop quartet and their stage presence overwhelming.
The new video for "Everest" is simple and straightforward conceptually, showing a beautiful young lady spying on the band as they practice. Having been shot on a Red One camera, famously used by Peter Jackson, the quality of the video is spectacular and keeps you hooked despite the very simple storyline. Such is the case with The Stanley Blacks' music though; their sound is not too distant from past Brit-rock sounds of Blur and a more optimistic Suede, apart from a youthful swagger and plethora of radio-ready bursts that make comparisons to The Arctic Monkeys, Editors, and The Cinematics rather immediate.
RIYL: The Arctic Monkeys, Editors, The Cinematics, The Boxer Rebellion, Bloc Party, Kaiser Chiefs, Maximo Park, We Are Scientists, Foals, Tired Pony, Delphic, Suede, Blur